Coronavirus Changes Animal Sacrifice Ritual In 2020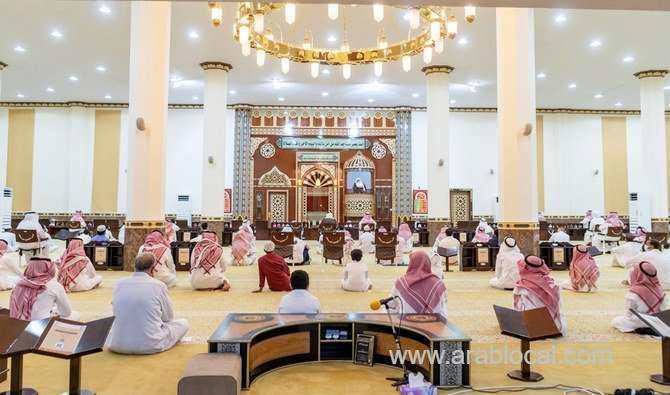 Udhiyyah, the ritual of animal sacrifice during Eid Al-Adha, has changed this year because of the coronavirus pandemic as Saudis and expats opt to stay away from cattle markets.
People living in the Kingdom are instead finding other ways to observe this practice including the use of technology for online ordering or sending money back to their home country.
"This year Eid Al-Adha will be different for expatriates in Saudi Arabia as they will be offering the sacrifice while sitting at home to follow the medical advisory of staying away from gatherings amid the pandemic," Riyadh resident Zakir Azmi told Arab News. "Instead of swarming the cattle market and slaughterhouse, they are outsourcing it (udhiyyah) to authorized meat traders and other groups, including hypermarkets, to perform the ritual by making online payments and collecting the meat at a given time."
Javed Hussain, who works at Umm Al-Qura University in Makkah, said that the coronavirus pandemic meant he had decided to stay away from gatherings and instead planned this year's animal sacrifice in India.
"I am doing this to avoid the crowds at the cattle market and slaughter center and this is my little contribution in fighting or breaking the chain of the virus," he told Arab News.
Pakistani expatriate Raja Ahmed Khan said that he used to perform the animal sacrifice every year in Riyadh but that this year, due to the coronavirus pandemic, he had to avoid public gatherings at cattle markets. "I have decided to perform udhiyyah back home in Pakistan," he told Arab News. "A little effort from my side."
More Saudis are showing interest in switching to online services for the annual sacrifice ritual, and an increasing number of slaughterhouses have invested in online services so that customers can choose their preferred animal and the time of delivery through a mobile app.
"I decided to try ordering my udhiyyah through an online service to avoid the hustle of moving from one trader to another looking for the right animal, and worrying about how to slaughter it on the day of Eid," Saudi national Abdullah Adel told Arab News. "I saw someone advertising for that service online and it seemed reassuring to me. The animals are well taken care of and they deliver it to my doorstep with decent packaging, and I thought it is worth a try."
But other Saudis prefer the traditional way. Asma Saleh, from Riyadh, said the crisis had not changed her family's Eid much. They still gathered at her parents' house to perform the udhiyyah ritual themselves, with the men slaughtering and preparing the animals and the women dealing with the division of the meat whether it was for cooking or for distribution among neighbors or the needy.
Other Saudis are donating their udhiyyah or its cost to those who need it more, with this gesture fulfilled through local organizations or international charitable organizations like the UN High Commissioner for Refugees.
SOURCE ARABNEWS