Saudi Driver Miraculously Escaped Death After His Vehicle Burst Into Flames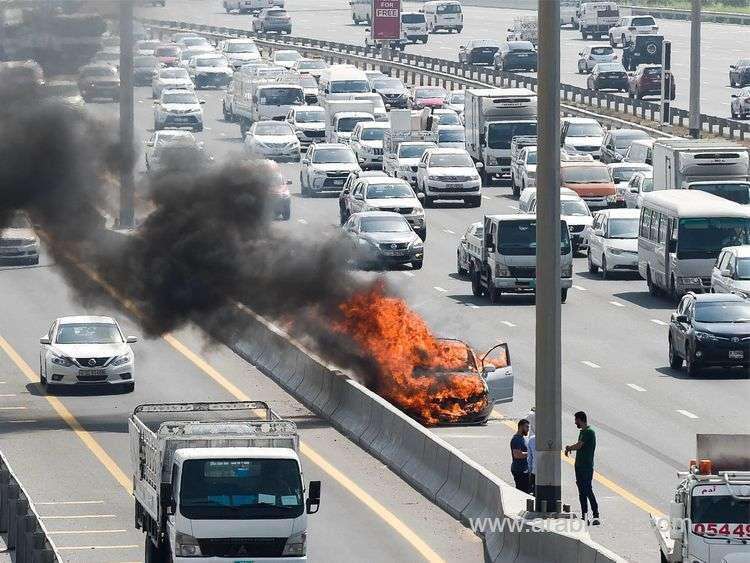 A Saudi driver miraculously escaped death after his vehicle burst into flames and was completely gutted on the King Abdul Aziz Road in the Najran Province on Wednesday night.
The accident happened in Sharurah, a town located in southern Saudi Arabia, approximately 200 miles east of the town of Najran, local media reported on Thursday.
Civil defence teams and police patrols rushed to the scene immediately after receiving a report about the accident. The driver who narrowly escaped death was transferred to the nearest hospital. He sustained minor injuries and is reported to be in good health.
Investigations are still underway to determine the cause of the accident.