Saudi Arabia Is In The Third Position Among Arab Countries In Vaccinating Its Citizens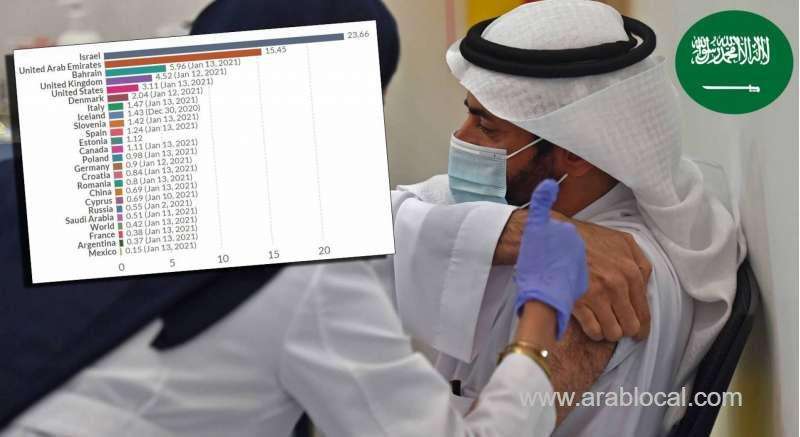 Our World in Data website, which specializes in analyzing data, revealed a list of countries with the fastest vaccination rates for their citizens, based on the number of vaccinations given per 100 people in the total population.
The Kingdom of Saudi Arabia came in third place in the Arab world, while Israel came first in the world by vaccinating about 23.6% of the population, the United Arab Emirates came in second place with 14.1%, and the Kingdom of Bahrain ranked third with 5.96%.
Saudi Arabia had announced that the number of doses provided to citizens until last Sunday amounted to 178,337 doses.
On December 11, the Kingdom joined the club of countries that had licensed the vaccine companies, "Pfizer" and "Biontech", against Coronavirus.
The Saudi Food and Drug Authority announced at the time that it had approved the registration of the "Pfizer - Biontech" vaccine for the Corona virus, in the Kingdom, after the company "Pfizer" submitted a request to approve its registration.
SOURCE ALQABAS