A Saudi Surgical Team Has Announced The Death Of One Of The Separated Yemeni Conjoined Twins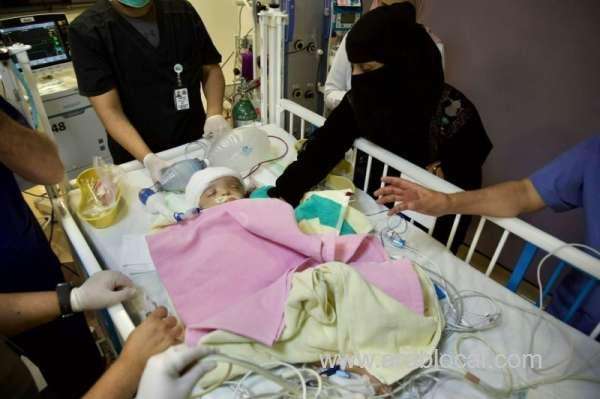 One of the Yemeni conjoined twins died on the second day of their separation surgery, which was performed at King Abdulaziz Medical City in Riyadh by Saudi specialist surgeons.
In spite of full medical care, the deceased died due to a severe drop in blood circulation and heart failure, as the surgical team faced great difficulties and challenges during the separation process, making the deceased's condition critical after the operation.
According to the surgical team, the condition of the other twin is stable, but he is being monitored at the Intensive Care Department of King Abdullah Specialist Pediatric Hospital in King Abdulaziz Medical City in Riyadh.
In its condolences, the medical team prayed that Allah Almighty grant the parents of the twins patience and comfort.