1000 - 2000 SAR Penalty For Pedestrians Crossing Highways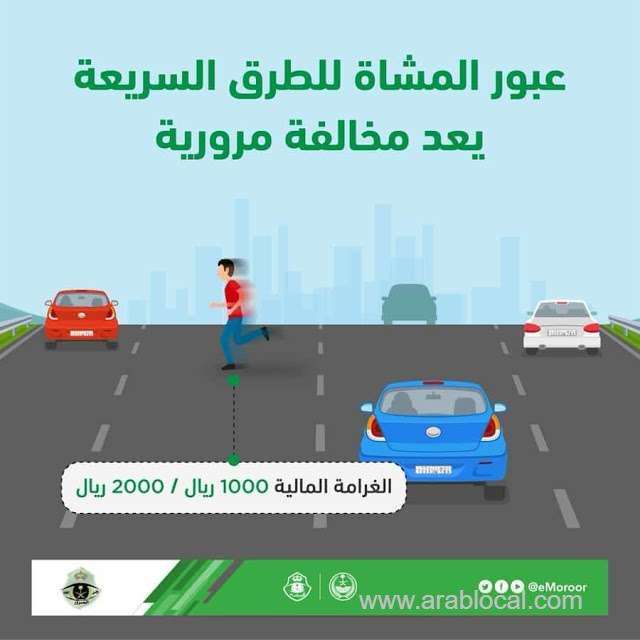 The General Traffic department in Saudi Arabia has announced that pedestrians crossing highways in the Kingdom is a traffic violation and the violators will be fined from 1000 to 2000 Saudi Riyals.
The Traffic department said crossing highways exposes the lives of pedestrians to danger and causes traffic confusion which increases the chances of traffic accidents.
- The Saudi Traffic department on its official Twitter account calls the pedestrians to use foot paths and pedestrian bridges or proper crossings while crossing the roads.