Trucks Are Required To Book Appointments To Enter Major Cities, First Phase To Start In Jeddah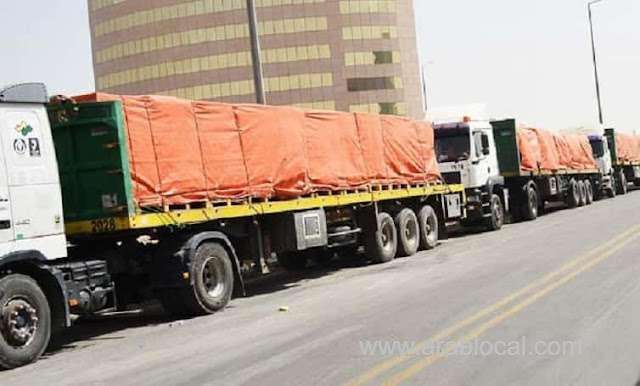 The Public Transport Authority in Saudi Arabia in partnership with the General Directorate of Traffic and the Saudi Ports Authority, announced a program to regulate the entry of trucks into the main cities in the Kingdom, in several phases, the first phase to implement in the city of Jeddah.
Appointment Booking
The entry of trucks will be through online appointment booking and at specific and scheduled times, in order to contribute to regulating the flow of trucks and preventing their gathering at city entrances and raising the level of quality and efficiency of transport.
Software benefits
- This program allows truck carriers operating in the activity of transporting goods on roads to move correctly in times of prevention, peak and traffic congestion on the main roads in cities.
- It will contribute in reducing long waiting times for drivers of these trucks, as well as developing operational aspects.
- It supports easing and facilitation for companies and private sector establishments operating and investing in the activity of transporting goods, and reducing costs.
- This mechanism helps in accelerating shipping operations in the cities and regions of the Kingdom, and raising the efficiency and quality of operational services for the logistics movement.
- It contributes in providing the necessary reports and data analysis to support the decision-making process and the development of the sector, and work to achieve targeted economic growth and reduce financial losses for carriers.
To Monitor violators
This integration and technical interdependence will facilitate the control of this service, as the violating trucks that will enter the cities during times of prohibition will be monitored through an automated monitoring system on the main roads in all cities of the Kingdom, to ensure the correct and orderly movement of trucks.
SOURCE : SAUDI EXPATRIATES
Follow us on Facebook and Instagram
For Saudi Arabia Business Directory
For Saudi Arabia Latest News
For Saudi Arabia Daily Exchange Rates
For Saudi Arabia Daily Gold Rates
For Saudi Arabia Latest Offers