Trucker Was Caught Driving In The Opposite Direction On A Taif Highway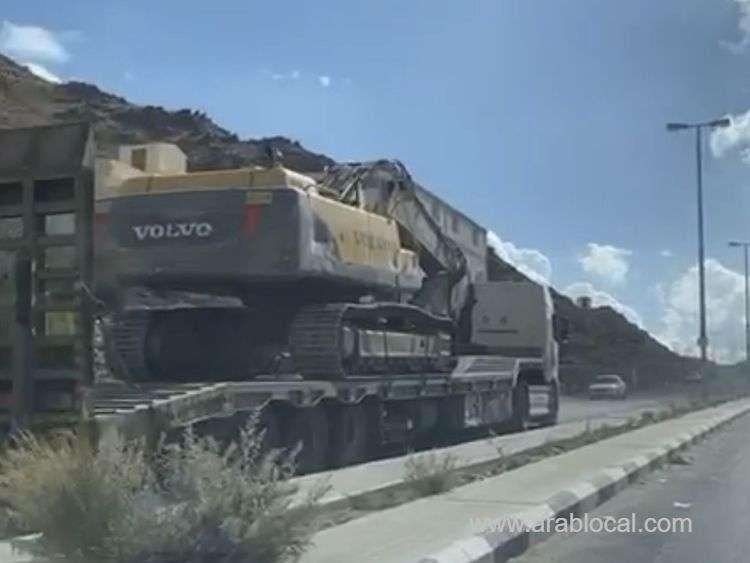 A trucker was caught driving in the opposite direction on a Taif highway, in Mecca province, endangering lives of other road users, police said.
Saudi Traffic Department has warned against driving a motor vehicle against the direction of traffic saying the offence is punishable by a fine ranging from SR3,000 to SR6,000.
Causing an accident that results in death or impairment is punishable by a maximum of four years in jail and an up to SR200,000 ($53,321) fine, or both.
Wrong-way driving can occur on either one- or two-way roads, as well as in parking lots and parking garages, and may be due to driver inattention or impairment, or because of insufficient or confusing road markings or signage.
Some motorists intentionally drive in the wrong direction because they missed an exit, for thrill-seeking, or as a shortcut.
On a divided highway, especially freeway, wrong-way driving is a serious problem because of the high speeds usually involved, since the result is more likely a head-on collision.
In the United States, about 355 people are killed each year in crashes caused by drivers headed in the wrong direction on the highway.
Given an average of 265 fatal WWD crashes, 1.34 fatalities per WWD fatal crash can be calculated. The significance of these kind of crashes is corroborated when this number is compared to the fatalities per fatal crash rate of 1.10 for all other crash types, which translates to 24 more fatalities per 100 fatal crashes for WWD crashes than for fatal crashes in general.
Most drivers who enter a divided highway or ramp in the wrong direction correct themselves by turning around.
SOURCE : GULF NEWS
Follow us on Facebook and Instagram
For Saudi Arabia Business Directory
For Saudi Arabia Latest News
For Saudi Arabia Daily Exchange Rates
For Saudi Arabia Daily Gold Rates
For Saudi Arabia Latest Offers