Thunderstorm, Dusty Winds In Most Of The Regions Of Saudi Arabia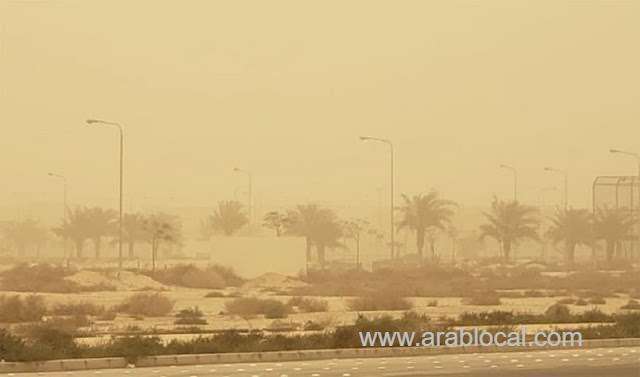 The General Authority of Meteorology and Environment expected that in its report of weather for Thursday (9th April), that the opportunity is ripe for thunderstorms accompanied by active winds and surface winds of dust and dirt and may limit the extent of visibility on the most region of the Kingdom.
The authority stated that this case includes, Hail, Qassim, Riyadh, The Eastern Region, parts of northern borders, Madina, Jazan, Asir, Al Baha and Makkah Al Mukarramah.
- Makkah Al Mukarramah, Wadi Al Dawasir and Al Ahsa have the highest temperature in the regions of the Kingdom at 39 degree centigraded, while Qurayyat and Tarif recorded the lowest temperatures which may reach 11 degrees.
SOURCE : SAUDI EXPATRIATES