Severe Cold Wave Hits Some Parts Of Saudi Arabia, Temperatures To Drop To Zero In Riyadh During Coming Days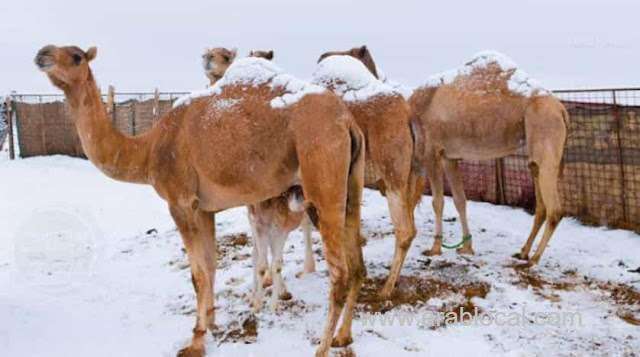 Severe cold wave has been sweeping in some regions of the Kingdom of Saudi Arabia and temperatures could reach zero level in Riyadh in coming days, as per the forecast of the National Center of Meteorology (NCM).
Freezing temperatures are being experienced in some parts of the Kingdom including in Turaif governorate in Norther Border region of Saudi Arabia, as well as in Tabuk, Ar Ar, Rafha, Shaqraa and other cities and governorates of the northern regions.
- According to the spokesperson of NCM, Husaain Al-Qahtani, the cold snap this is currently experienced in Saudi Arabia is the strongest one, he said this while speaking in YaHala show of Rotana Khalijia Tv.
- Saudi Arabia is still in its first third of the winter season, he added that the northern, central and eastern regions will be affected by the cold air mass currently being experienced in the Kingdom.
- Al-Qahtani further said that temperatures in Riyadh are about to reach zero degree Celsius in the few coming days and temperatures will drop further in the southern regions.
- The NCM spokesperson continued stating that, the possibility of rain showers may continue in the Eastern Province as well as in Riyadh. Al-Qahtani explained the possibility of snow falling on the highlands of northern regions and Hail during the coming period.
SOURCE : SAUDI EXPATRIATES