Saudi-led Coalition Destroys 2 Explosives-laden Drones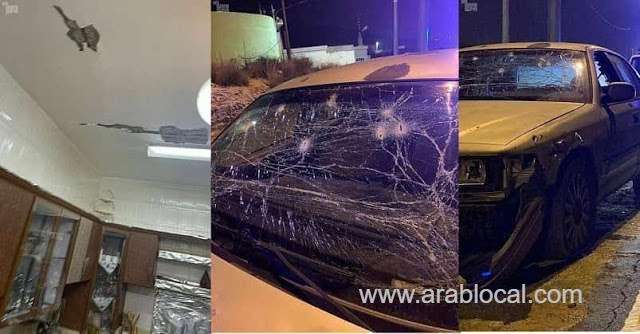 The Arab Coalition announced that was able, to intercept and destroy two booby-trapped drones launched by the Iranian-backed terrorist Houthi militia Saturday morning in a systematic and deliberate manner to target civilians and civilian objects in the cities of Jizan and Khamis Mushait.
The spokesman for the coalition forces, Brigadier General Turki Al-Maliki said that a total of 8 drones were intercepted and destroyed in the last 24 hours, and that all these terrorist attempts target civilians and civilian objects in a deliberate and systematic manner and represent war crimes.
- He highlighted that the Joint Forces Command of the Coalition takes and implements the necessary operational measures to protect Civilians and civilian objects in accordance with international humanitarian law and its customary rules.
- A child and a civilian were injured on Friday after a fall of debris from the intercepted drone, fired by Houthi militia, targeting the Kingdom of Saudi Arabia.
- The spokesman for the Directorate of Civil Defense in the Asir region said that the directorate received a number of reports about the falling of debris from the intercepted drones in number of residential areas of Khamis Mushait and Ahad Rafidah.
- A 10 year old child was injured and was treated at Saudi Red Crescent and a Saudi civilian was also injured while driving his car, he was taken to hospital and is in stable condition, some houses have also damaged from the falling debris, however it does not resulted in any injuries or deaths.
- The Arab Coalition on Friday said that its forces intercepted and destroyed 6 explosive-laden drones launched by Houthi Militia targeting civilians and civilian facilities in Khamis Mushait.
SOURCE : SAUDI EXPATRIATES
Follow us on Facebook and Instagram
For Saudi Arabia Business Directory
For Saudi Arabia Latest News
For Saudi Arabia Daily Exchange Rates
For Saudi Arabia Daily Gold Rates
For Saudi Arabia Latest Offers