Reckless Driver Crosses Flooded Road, Killing 4 Yemenis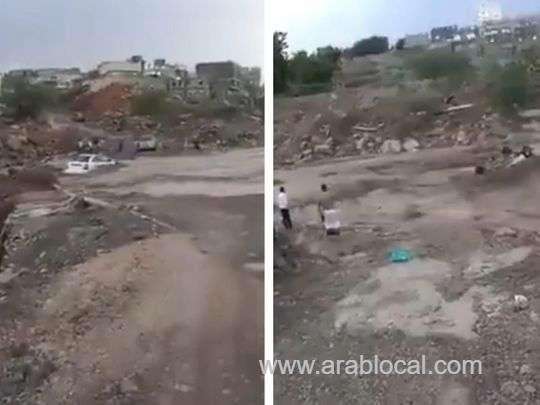 A Yemeni woman and three children of a family have died after a reckless driver tried to cross a flooded road in Lahij governorate.
However, the driver suffered serious injuries.
It is reported that the driver of the car attempted to cross the road amid flood water in Sayilat Hadaba, east of the city of Al Habilain, but his car was swept away, killing his two daughters, his sister, and her child.
After hours of searching, rescue teams found the family and transported their bodies to a hospital. The woman was pulled out alive but succumbed to her injuries in the hospital.