Process to check number of sim cards registered on your Iqama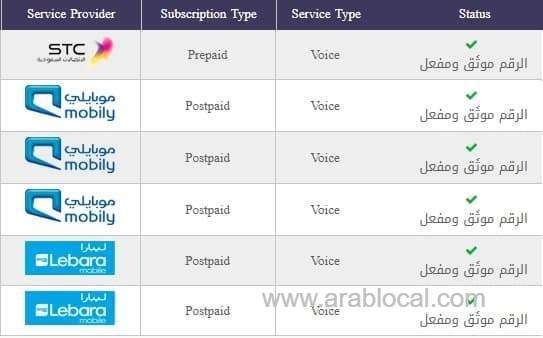 For Security reason communications and Information Technology Commission(CITC) has launched a service called "My Numbers" few years back, this service allows expatriates and citizens to check the sim cards registered on their identity or Iqama, This service will get all the numbers registered with any telecom service provider in Saudi Arabia.
Click on the link below and choose your preferred language English/Arabic
Iqama number has to be entered by expats whereas saudi citizens has to enter their identity number in the first box.In the second box mobile number is to be entered On which verification code via sms will be received.
Mobile number entry can be skipped, But it will show only service providers instead of numbers, For showing the numbers you should verify any mobile number.
Enter the image code and click ''Search", If mobile number is entered, than verification code via sms is received, Once sms code is verified, the list of numbers and service providers registered with Iqama or Saudi identity can be seen.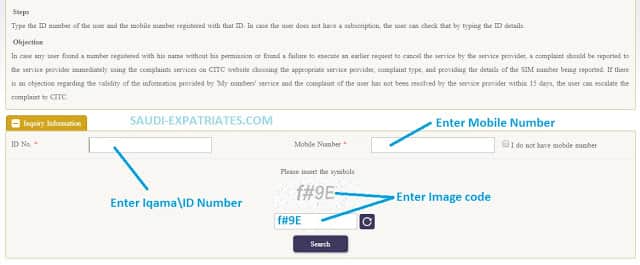 If unauthentic numbers is found which is not related to that particular Iqama, then complain can be made to that service provider to cancel and close that number by following the related customer care numbers
STC:900
Mobilv:1100
Zain:959
Friendi:166000
Virgin : 1789
Complaint can be made online by following this article "Complaint to your telecom operator using CITC", your issue will be resolved by the service provider with in 15 days.