New Rules For "domestic Workers" In Saudi Arabia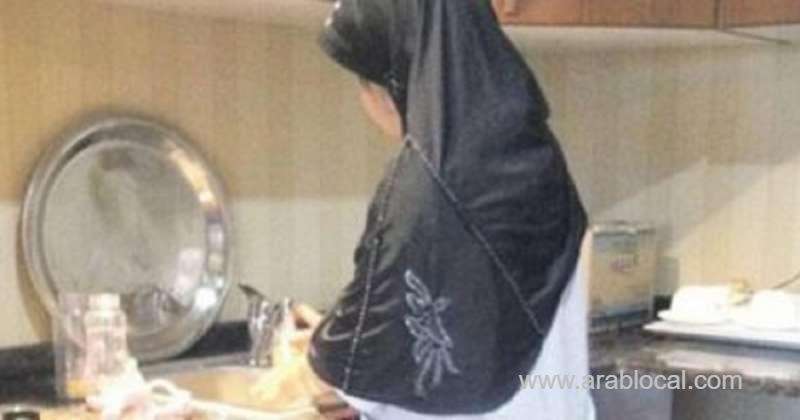 Saudi sources related to domestic labor recruitment agencies suggested that the draft rules for the practice of recruitment activity and providing labor services issued by the Ministry of Human Resources and Social Development start at the beginning of next month, indicating that by the decision to suspend all requests to upgrade recruitment agencies. According to Okaz newspaper.
The sources demanded a review of the new categories that would be included in the draft, in a manner that preserves the interests of offices and citizens, revealing serious moves to formulate a unified letter of lifting to the competent authorities against the background of the decision to stop the promotion.
Mustafa Al-Abdul-Jabbar (the owner of an recruitment office) stated that a draft of the rules for practicing recruitment activity and providing labor services was put forward for taking visuals several months ago, and the decision to stop requests for promotion to offices is included in the corrective measures of the market.
He said that the purpose of the draft lies in defining a unified category, and the amendments include the creation of new categories such as establishing companies consisting of one or more individuals, by raising the bank guarantee to 1.5 million riyals to establish a recruitment company, in addition to the possibility of opening branches.
He added: The offices operating in the employment leasing activity are facing an accumulation of employment due to the Corona pandemic, as well as they bear many costs, and the affected offices have intentionally created collective shelters, and category A offices are the largest affected, which constitute about 25% of the market size, and the category « B »Given adherence to the standards of the shelters."
Hakim Al-Khunaizi (the owner of an recruitment office) stated that all the offices that got the upgrade to category "A" in the past period are subject to a lot of financial losses, benefiting that the majority of recruitment offices deliberately raised the bank guarantee to one million riyals to upgrade to "A" to take advantage of the "lease" feature Employment "while category" C "is restricted to recruitment (domestic workers, drivers).
He noted that there are more than 200 requests to upgrade to Class A, and the decision is in the interest of companies in the first place, but a large percentage of recruitment agencies face losses as a result of the consequences of the Corona pandemic.
SOURCE : SAUDI24