More Than Million People Registered For Umrah Through Eatmarna App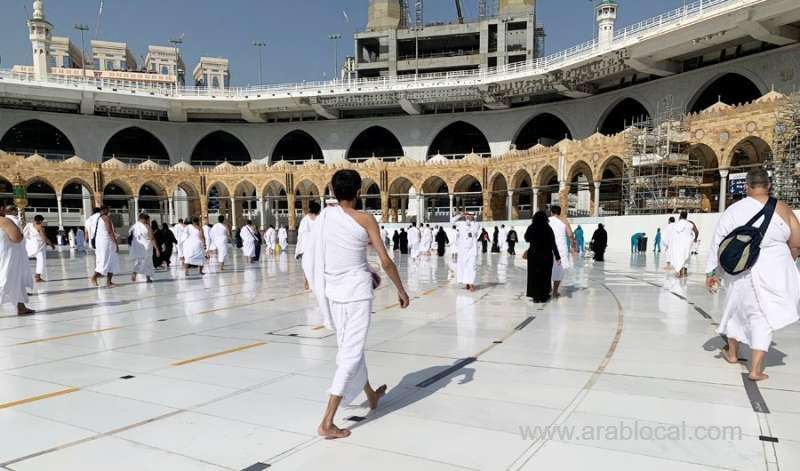 Deputy Minister of Hajj and Umrah, Dr. Abdel Fattah Mashat said that more than a million Saudi citizens and expatriate residents have registered for the Umrah through "Eatmarna" app, as per the Al Akhbariya channel.
The Deputy minister also revealed that there are no new cases of the Coronavirus (Covid 19) were recorded during the first stage of returning Umrah.
The General Presidency for the Affairs of the Grand Mosque has completed all preparations to deal with huge number of Umrah pilgrims and worshipers in the 2nd phase of the resumption of Umrah and visits to the Two Holy Mosques is set to begin from Sunday (18th October).
More than 600,000 worshipers will be issued permits to perform prayers at the Grand Mosque along with 250,000 Umrah pilgrims in its 2nd phase, which will conclude on 31st October.
The presidency has increased sterilization and disinfection campaigns in the Grand Mosque and facilities, For now the sterilization of the Grand Mosque is being 10 times in a day, special paths have been set for worshipers from the assembly points they choose while registering for the pilgrimage through Eatmarna app.
Worshipers will also be allowed to visit Rawdah Sharif and the old mosque area at the Prophet's Mosque in Madina from 18th October (Sunday). However, they need to register through the Eatmarna app to obtain permit to perform Umrah as well as visit the Rawdah Sharif and the Grand Mosque.
SOURCE SAUDIEXPATRIATES