Madinah Emir Honors Filipino Nurse Who Fell Victim To Workplace Violence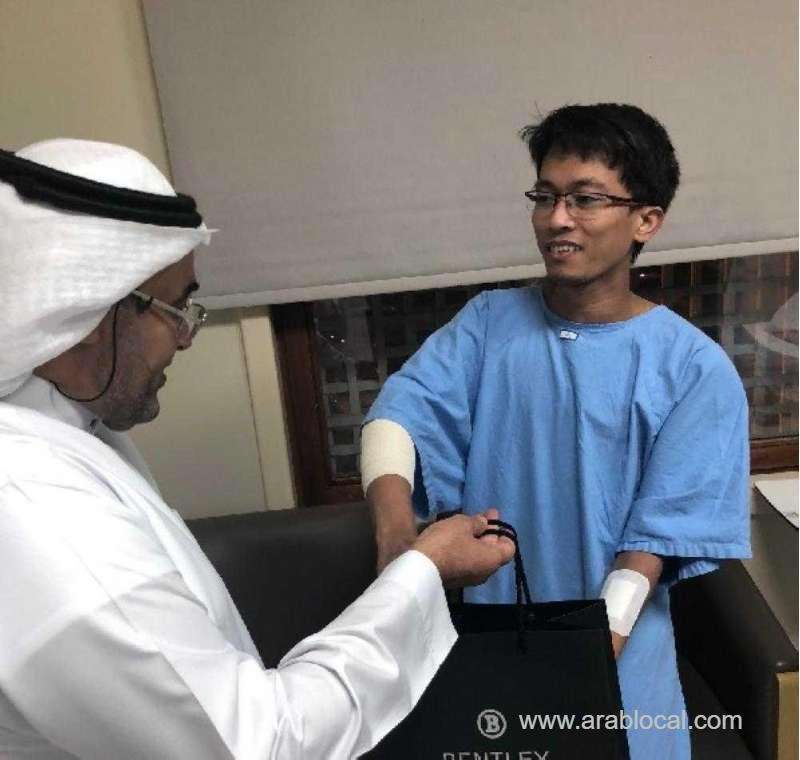 Emir of Madinah Prince Faisal Bin Salman has honored a male Filipino nurse who was stabbed at a hospital in the city on the first day of Ramadan by a citizen in his 30s.
Dr. Abdulhameed Al-Sobahi, health affairs director, Madinah, handed out the gift to the nurse.
"Prince Faisal has been following up the case of the Filipino nurse and always inquired about his health condition. I visited the nurse twice at the emir's request," said Al-Sobahi, adding that the nurse's health condition was fine.
Ala Mofti, director of compliance, Madinah Health Affairs, said the Emir's Office followed up the case as it attached great importance to the health of all healthcare professionals.
Dr. Mohsin Janina, medical director of the hospital, said the gift Prince Faisal gave to the nurse reflected the great importance attached to healthcare professionals' safety and wellbeing.
The hospital increased the number of security officers and began offering intensive training to them on how to deal with similar situations.
SOURCE : SAUDIGAZETTE