Jawazat Clarifies Required Important Points Of Passport At The Time Of Travel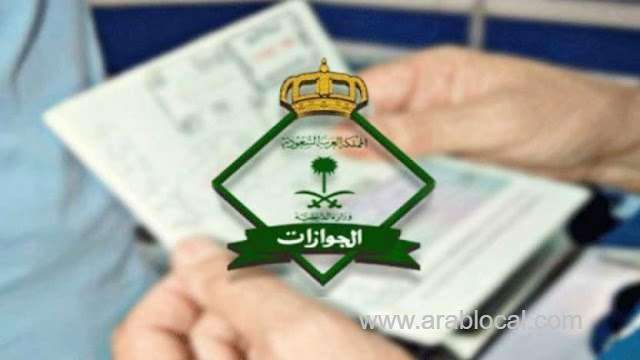 Jawazat in Saudi Arabia clarified that the passport is the only document that authorizes its owner to travel outside the Kingdom through any Saudi ports, The Jawazat also clarifies some more important information regarding passports in order to travel outside Kingdom
1. The passport data should be clear and readable and its holders photo must be clear.
2. At least 6 months validity required when traveling to other countries and 3 months validity required when the passport holder traveling to Arab countries.
3. Make sure of the requirements of the destination country to travel in case it requires entry visa.
4. Ensure the health requirements are met of the destination country.
5. Passport must not be damaged at the time of travel.
6. Take necessary travel permits issued before the the time of travel.
- The Jawazat earlier clarified that in case of non-departure within 60 days of final exit visa validity, a fine of 1000 riyals will be imposed for canceling the final exit and iqama should be valid to be able to complete the procedure.
SOURCE : SAUDI EXPATRIATES
Follow us on Facebook and Instagram
For Saudi Arabia Business Directory
For Saudi Arabia Latest News
For Saudi Arabia Daily Exchange Rates
For Saudi Arabia Daily Gold Rates
For Saudi Arabia Latest Offers