Jawazat Announces The Continuation Of Work In Some Branches During Eid Al-Fitr Holidays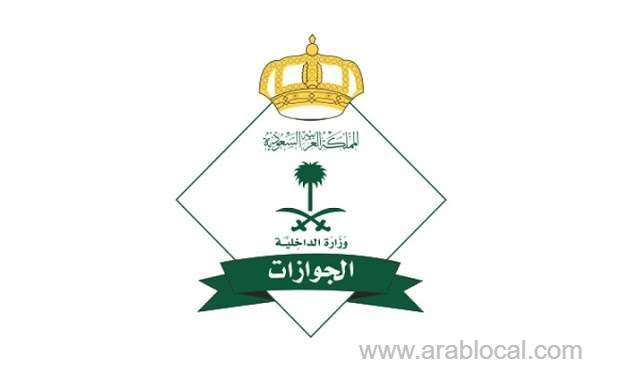 The General Directorate of Passports (Jawazat) in Saudi Arabia announced the continuation of work in some of its departments in the regions during the Eid al-Fitr holiday.
The reception and termination of emergency and necessary procedures, which cannot be postponed or implemented through the electronic jawazat services, through the appointment service on the Absher platform.
- Jawazat called on citizens, residents and visitors to take advantage of the passport services on the Ministry of Interior platform Absher and Absher Business, as well as the Muqeem portal, which allows the implementation of services without the need to review the Jawazat headquarters.
- The Passports department highlighted the importance of making use of the Tawasul service, which allows beneficiaries to process notes while requesting e-passport services through the Absher platform.
SOURCE : SAUDI EXPATRIATES
Follow us on Facebook and Instagram
For Saudi Arabia Business Directory
For Saudi Arabia Latest News
For Saudi Arabia Daily Exchange Rates
For Saudi Arabia Daily Gold Rates
For Saudi Arabia Latest Offers