Human Resources Fines Each Worker 3,000 Riyals For Violating The Midday Work Ban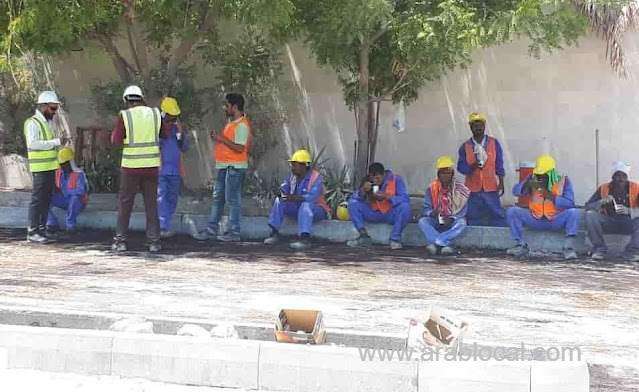 Saad Al Hammad, Saudi Arabia's official spokesperson for Human Resources and Social Development, confirmed the penalty for employers who allow workers to work under direct sunlight from 15th June to 15th September (from 12 PM to 3 PM) is 3,000 riyals per employee.
According to Al-Hammad, the penalty is 3,000 riyals per worker, as mentioned in Article 6 in the table of violations and the corresponding penalties, when the employer allows the worker to work under the direct sun or in bad weather conditions without taking the necessary precautions in the times and cases specified by the ministerial decision.
If more than one worker violated the midday work ban, the fine amount will be multiplied by two. A company can also be shut down for a period of not more than 30 days or permanently, or it can be fined and permanently closed.
The spokesperson of the Ministry urged all private sector companies to take the provisions of the decision into consideration when regulating working hours. Likewise, he encouraged citizens to report any violations of this decision to the Ministry through the unified number 19911 or through the Ministry's unified application for reporting and complaints.
The decision is in line with a decision by Minister of Human Resources and Social Development, Ahmed Al-Rajhi, to prevent workers from working in direct sunlight during the midday hours.
As a result of the decision, private sector companies are legally obligated to provide their workers with a healthy and safe work environment and safeguard them from any risks or harm caused by sunlight and heat stress.
Some regions of Saudi Arabia are exempted from the Midday work ban due to variations in temperatures in some governorates that drop below levels that require a midday work ban.
SOURCE : SAUDI EXPATRIATES