Domestic Workers Can Opt For New Employer Through Absher Afrad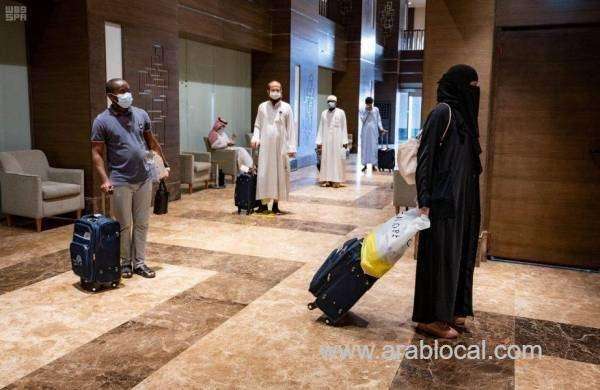 Absher Afrad (Absher Individuals) platform has recently started providing a new feature for domestic workers, allowing them to respond to requests for transferring their sponsorship by accepting or rejecting them.
This is similar to requests for transferring sponsorship in other professions through the Qiwa platform, Okaz/Saudi Gazette has learned from sources.
According to the new mechanism, the transfer of sponsorship of domestic workers will take place only if the current employer is ready for the transfer.
Then, the new employer will wait for the approval of the domestic worker through Absher Afrad, and upon completion of the approval, the worker will be transferred to the new employer.
The Ministry of Human Resources and Social Development (MHRSD) launched the landmark Labor Reform Initiative (LRI) in March this year as part of improving the contractual relationship, which is a major initiative under the National Transformation Program.
One of the major features of the initiative is job mobility for expatriate workers between private sector establishments.
The initiative, which applies to all expatriate workers in private sector establishments, came into force on March 14 this year with the aim to improve the contractual relationship between employers and employees.
The LRI provides several services, including job transfer (transfer to another employer), exit/reentry, and final exit that are available via Absher and Qiwa platforms. The initiative seeks to increase the flexibility, effectiveness and competitiveness of the labor market in line with the best international practices.
The initiative stipulated that any foreign worker, who wishes to benefit from the job mobility service, must complete his first year of service with the current employer after his first entry in the Kingdom, with documenting the labor contract.
There should also be a job offer submitted through the Qiwa platform from the new employer, and submitting a notification to the current employer with the request to transfer the service along with specifying the notice period.
The new employer can request transfer of the service of the worker only if his establishment is eligible to obtain visas. He must also abide by the regulations of the Wage Protection Program, documentation and digitization program of contracts, and the self-assessment program.
SOURCE : SAUDI GAZETTE
Follow us on Facebook and Instagram
For Saudi Arabia Business Directory
For Saudi Arabia Latest News
For Saudi Arabia Daily Exchange Rates
For Saudi Arabia Daily Gold Rates
For Saudi Arabia Latest Offers