Defaming One Though Social Media Is A Crime In Saudi Arabia And It Is Punishable By Jail Term And Fine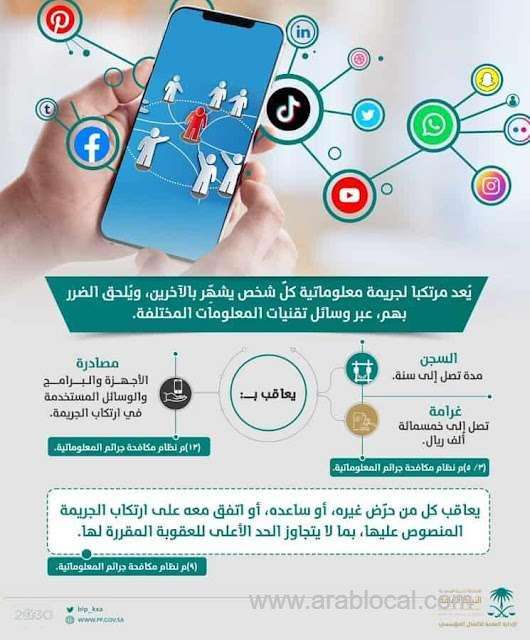 The Public Prosecution in Saudi Arabia re-confirmed that defaming and harming others through social media is an information crime that requires discouragement with criminal penalties.
As social media network continues to grow among youth and other ages people, we do not use it to defame or harm others. The Saudi Public Prosecution explained that the penalty for such behavior of data crime is imprisonment for up to 1 year, and a fine of up to 500,000 Saudi riyals.
- The official Twitter account of the Public Prosecution said, "Defaming others, and harming them, through social media, is an information crime that requires deterrent criminal penalties."
- The Prosecution added that, "Anyone who encourages, assists, or agrees with another person to commit the stipulated crime shall be punished with no more than the maximum penalty prescribed for it."
- The Authority stated that it punishes the instigator with imprisonment for a period of up to one year and a fine of up to 500,000 riyals, in addition to seizure of hardware, software and any other thing used in committing the crime.
SOURCE : SAUDI EXPATRIATES
Follow us on Facebook and Instagram
For Saudi Arabia Business Directory 
For Saudi Arabia Latest News 
For Saudi Arabia Daily Exchange Rates 
For Saudi Arabia Daily Gold Rates
For Saudi Arabia Latest Offers