Date Of 2nd Dose In Near And Food & Drug Authority Decides The Vaccines - MOH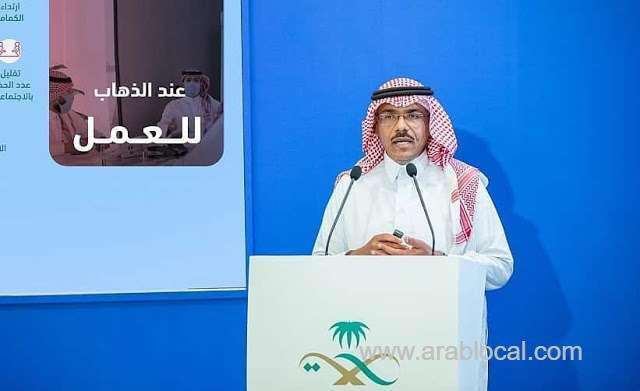 The official spokesman for the Ministry of Health in Saudi Arabia, Dr. Muhammad Al-Abd Al-Aali, confirmed that the date of giving the second dose of the anti-Corona vaccines is near.
He highlighted that the safety of Corona vaccines is a red line for the Ministry of Health, the approval of any vaccine by the Saudi Food and Drug Authority (SFDA) goes through many delicate and very complex stages.
- In remarks with the 'Rotana' channel he added, the safety of the vaccine is our red line, and the adoption of any vaccine by the General Authority for Food and Drug Administration goes through many stages, accurate and very complex.
Corona Vaccines in Saudi Arabia :
- Dr. Abdal Aali said "Currently There are 2 vaccines in the Kingdom, Pfizer and AstraZeneca, and there is a necessary, which is approval from the Food and Drug Authority, which is essential, and there are many procedures for approving these vaccines.
- There are tens of thousands of documents and visits to the sites produced in order to approve them, regardless of international bodies," he stated that there are several vaccines that are currently being studied without revealing their names.
Second dose of Corona Vaccine in Saudi Arabia :
- The Health Ministry is currently waiting to provide first dose of the vaccine to the largest number of people in the community, in order to get society immunity, the first dose of the vaccine provides good percentage of protection from infection with Covid-19 in addition to limiting its spread in society.
- We are close to reaching the vaccination of 70% in adults in the community and delaying the 2nd dose due to giving a greater opportunity than giving the first dose to all members of society, there is a specific method, announcement and system to get the 2nd dose, he added.
- He continued, "The results showed the safety and efficacy of the person receiving the 2nd dose a different vaccine than what he received in the first dose of the vaccines now approved in the Kingdom."
- He concluded by saying, "Reaching the vaccine rate of 70% requires vaccinating 17 million if adults are targeted, or 24 million if all members of society are targeted."
SOURCE : SAUDI EXPATRIATES
Follow us on Facebook and Instagram
For Saudi Arabia Business Directory
For Saudi Arabia Latest News
For Saudi Arabia Daily Exchange Rates
For Saudi Arabia Daily Gold Rates
For Saudi Arabia Latest Offers