Can‌ ‌Women‌ ‌Drive‌ ‌in‌ ‌Gulf‌ ‌(Especially‌ ‌ Dubai)?‌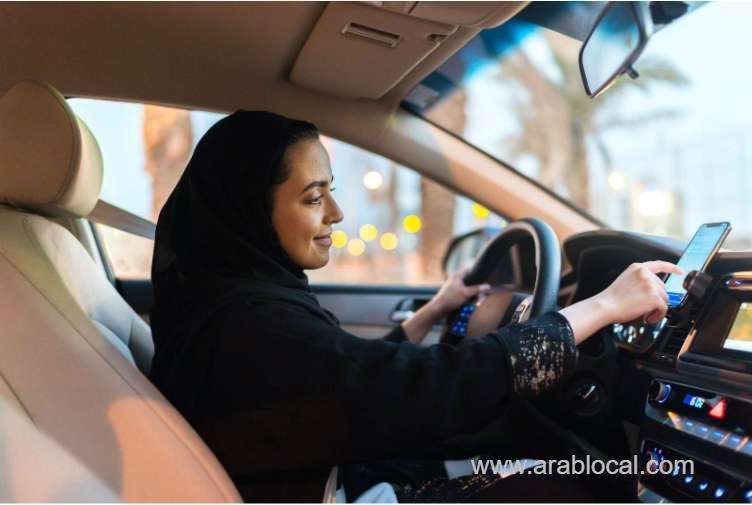 It‌ ‌is‌ ‌often‌ ‌heard‌ ‌in‌ ‌different‌ ‌parts‌ ‌of‌ ‌the‌ ‌world‌ ‌that‌ ‌a‌ ‌woman‌ ‌cannot‌ ‌drive‌ ‌a‌ ‌car‌ ‌in‌ ‌some‌ ‌parts‌ ‌of‌ ‌the‌ ‌Arab‌ ‌regions,‌ ‌however,‌ ‌in‌ ‌Dubai‌ ‌women‌ ‌are‌ ‌not‌ ‌only‌ ‌allowed‌ ‌to‌ ‌drive‌ ‌a‌ ‌car‌ ‌but‌ ‌are‌ ‌also‌ ‌allowed‌ ‌complete‌ ‌freedom‌ ‌to‌ ‌do‌ ‌as‌ ‌they‌ ‌wish.‌ In‌ ‌fact,‌ ‌many‌ ‌women‌ ‌have‌ ‌a‌ ‌license‌ ‌and‌ ‌some‌ ‌also‌ ‌own‌ ‌their‌ ‌own‌ ‌cars,‌ in‌ ‌Dubai.‌ For‌ ‌those‌ ‌who‌ ‌do‌ ‌not‌ ‌have‌ ‌their‌ ‌own‌ ‌cars,‌ ‌they‌ ‌can‌ ‌‌rent‌ ‌a‌ ‌car‌,‌ ‌and‌ ‌use‌ ‌these‌ ‌cars,‌ ‌which‌ ‌are‌ ‌not‌ ‌only‌ ‌very‌ ‌affordable‌ ‌but‌ ‌convenient‌ ‌too‌ ‌and‌ ‌they‌ ‌can‌ ‌go‌ ‌around‌ ‌as‌ ‌they‌ ‌please.‌ ‌For‌ ‌this‌ ‌reason,‌ ‌rent‌ ‌a‌ ‌car‌ ‌Dubai‌ ‌services‌ ‌are‌ ‌very‌ ‌popular‌ ‌because‌ ‌many‌ ‌people‌ ‌have‌ ‌licenses‌ ‌but‌ ‌do‌ ‌not‌ ‌own‌ ‌a‌ ‌car‌ ‌and‌ ‌so‌ ‌these‌ ‌services‌ ‌provide‌ ‌a‌ ‌better‌ ‌alternative.‌ ‌ ‌
‌
It‌ ‌is‌ ‌often‌ ‌said‌ ‌that‌ ‌"Dubai‌ ‌is‌ ‌the‌ ‌city‌ ‌for‌ ‌women‌ ‌in‌ ‌the‌ ‌way‌ ‌of‌ ‌safety‌ ‌and‌ ‌security",‌ ‌a‌ ‌place‌ ‌where‌ ‌women‌ ‌can‌ ‌not‌ ‌only‌ ‌live‌ ‌the‌ ‌way‌ ‌they‌ ‌wish‌ ‌to‌ ‌but‌ ‌also‌ ‌do‌ ‌as‌ ‌they‌ ‌like,‌ ‌including‌ ‌driving‌ ‌a‌ ‌car.‌ There‌ ‌is‌ ‌never‌ ‌an‌ ‌issue‌ ‌or‌ ‌compromise‌ ‌on‌ ‌the‌ ‌safety‌ ‌of‌ ‌women‌ ‌and‌ ‌they‌ ‌have‌ ‌complete‌ ‌rights.‌
Furthermore,‌ ‌Dubai‌ ‌is‌ ‌a‌ ‌multicultural‌ ‌and‌ ‌a‌ ‌modern‌ ‌city,‌ ‌there‌ ‌is‌ ‌no‌ ‌discrimination‌ ‌with‌ ‌women‌ ‌at‌ ‌all.‌ ‌They‌ ‌can‌ ‌be‌ ‌in‌ ‌different‌ ‌niches,‌ ‌either‌ ‌work‌ ‌in‌ ‌offices‌ ‌or‌ ‌not‌ ‌work‌ ‌at‌ ‌all,‌ ‌live‌ ‌alone‌ ‌or‌ ‌with‌ ‌family,‌ ‌travel‌ ‌alone‌ ‌or‌ ‌with‌ ‌someone,‌ ‌just‌ ‌exactly‌ ‌how‌ ‌they‌ ‌like.‌ ‌Some‌ ‌of‌ ‌the‌ ‌facts‌ ‌about‌ ‌Dubai‌ ‌are‌ ‌stated‌ ‌below:‌
●In‌ ‌Dubai‌ ‌it‌ ‌is‌ ‌not‌ ‌mandatory‌ ‌for‌ ‌woman‌ ‌to‌ ‌wear‌ ‌a‌ ‌burka,‌ ‌headscarf‌ ‌or‌ ‌veil‌ ‌
●You‌ ‌are‌ ‌allowed‌ ‌to‌ ‌drive‌ ‌a‌ ‌car‌ ‌or‌ ‌even‌ ‌rent‌ ‌a‌ ‌car‌ ‌in‌ ‌Dubai‌ ‌
●Nobody‌ ‌can‌ ‌harass‌ ‌a‌ ‌woman‌ ‌ ‌
●A‌ ‌woman‌ ‌can‌ ‌stay‌ ‌alone‌ ‌anywhere‌ ‌in‌ ‌the‌ ‌city,‌ ‌in‌ ‌hotels‌ ‌or‌ ‌her‌ ‌own‌ ‌home,‌ ‌as‌ ‌she‌ ‌wishes‌
A‌ ‌Huge‌ ‌Misunderstanding‌ ‌about‌ ‌Woman‌ ‌Living‌ ‌in‌ ‌Dubai‌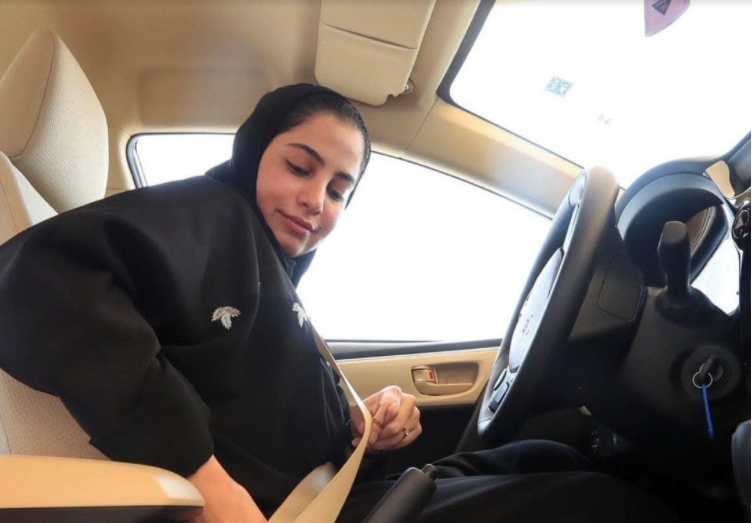 When‌ ‌people‌ ‌from‌ ‌other‌ ‌parts‌ ‌of‌ ‌the‌ ‌world‌ ‌visit‌ ‌Dubai,‌ ‌they‌ ‌usually‌ ‌have‌ ‌a‌ ‌huge‌ ‌misunderstanding‌ ‌over‌ ‌the‌ ‌issue‌ ‌of‌ ‌women.‌ ‌Many‌ ‌people‌ ‌seem‌ ‌to‌ ‌think‌ ‌that‌ ‌all‌ ‌Middle‌ ‌Eastern‌ ‌women‌ ‌are‌ ‌veiled‌ ‌and‌ ‌repressed‌ ‌victims‌ ‌but‌ ‌this‌ ‌is‌ ‌not‌ ‌a‌ ‌truth.‌ ‌They‌ ‌usually‌ ‌think‌ ‌that‌ ‌while‌ ‌visiting‌ ‌Dubai‌ ‌that‌ ‌they‌ ‌will‌ ‌have‌ ‌to‌ ‌cover‌ ‌their‌ ‌heads‌ ‌or‌ ‌be‌ ‌very‌ ‌careful‌ ‌with‌ ‌certain‌ ‌things‌ ‌but‌ ‌this‌ ‌is‌ ‌not‌ ‌the‌ ‌case‌ ‌for‌ ‌a‌ ‌city‌ ‌like‌ ‌Dubai,‌ ‌you‌ ‌are‌ ‌independent‌ ‌in‌ ‌each‌ ‌and‌ ‌every‌ ‌expect‌ ‌of‌ ‌your‌ ‌life.
‌ ‌
Many‌ ‌women‌ ‌in‌ ‌Dubai‌ ‌live‌ ‌a‌ ‌life‌ ‌that‌ ‌all‌ ‌the‌ ‌women‌ ‌deserve,‌ ‌with‌ ‌shopping‌ ‌trips,‌ ‌being‌ ‌able‌ ‌to‌ ‌go‌ ‌out‌ ‌with‌ ‌their‌ ‌friends,‌ ‌enjoying‌ ‌delicious‌ ‌food,‌ ‌having‌ ‌maids‌ ‌to‌ ‌take‌ ‌care‌ ‌of‌ ‌their‌ ‌children‌ ‌and‌ ‌more.‌ ‌On‌ ‌the‌ ‌other‌ ‌hand,‌ ‌you‌ ‌can‌ ‌also‌ ‌see‌ ‌thousands‌ ‌of‌ ‌professional‌ ‌women‌ ‌as‌ ‌well,‌ ‌pursuing‌ ‌their‌ ‌careers‌ ‌or‌ ‌even‌ ‌studying‌ ‌as‌ ‌well.‌
There‌ ‌is‌ ‌No‌ ‌Restriction‌ ‌on‌ ‌Clothing‌ ‌
As‌ ‌Dubai‌ ‌has‌ ‌a‌ ‌multicultural‌ ‌environment,‌ ‌it‌ ‌is‌ ‌very‌ ‌common‌ ‌to‌ ‌see‌ ‌women‌ ‌in‌ ‌different‌ ‌dresses.‌ ‌You‌ ‌will‌ ‌be‌ ‌able‌ ‌to‌ ‌see‌ ‌plenty‌ ‌of‌ ‌female‌ ‌tourists‌ ‌wearing‌ ‌shorts‌ ‌and‌ ‌tops‌ ‌as‌ ‌well,‌ ‌in‌ ‌shopping‌ ‌malls‌ ‌and‌ ‌other‌ ‌public‌ ‌places‌ ‌and‌ ‌there‌ ‌is‌ ‌no‌ ‌restriction‌ ‌on‌ ‌this‌ ‌either,‌ ‌just‌ ‌as‌ ‌long‌ ‌as‌ ‌it‌ ‌is‌ ‌not‌ ‌too‌ ‌revealing.‌ ‌And‌ ‌in‌ ‌all‌ ‌places,‌ ‌women‌ ‌are‌ ‌treated‌ ‌in‌ ‌a‌ ‌very‌ ‌polite‌ ‌and‌ ‌respectful‌ ‌manner.‌ ‌You‌ ‌will‌ ‌also‌ ‌see‌ ‌Emirati‌ ‌women‌ ‌in‌ ‌their‌ ‌traditional‌ ‌Abaya‌ ‌and‌ ‌although‌ ‌Dubai‌ ‌is‌ ‌pretty‌ ‌liberal‌ ‌but‌ ‌they‌ ‌still‌ ‌hold‌ ‌their‌ ‌traditions‌ ‌dear.‌
‌
Dubai‌ ‌gives‌ ‌complete‌ ‌independence‌ ‌to‌ ‌women‌ ‌and‌ ‌they‌ ‌can‌ ‌wear‌ ‌what‌ ‌they‌ ‌want‌ ‌to‌ ‌wear‌ ‌but‌ ‌it‌ ‌should‌ ‌be‌ ‌modest‌ ‌to‌ ‌an‌ ‌extent‌ ‌as‌ ‌well.‌ ‌Dressing‌ ‌modestly‌ ‌could‌ ‌mean‌ ‌covering‌ ‌the‌ ‌shoulders,‌ ‌knees‌ ‌and‌ ‌neckline.‌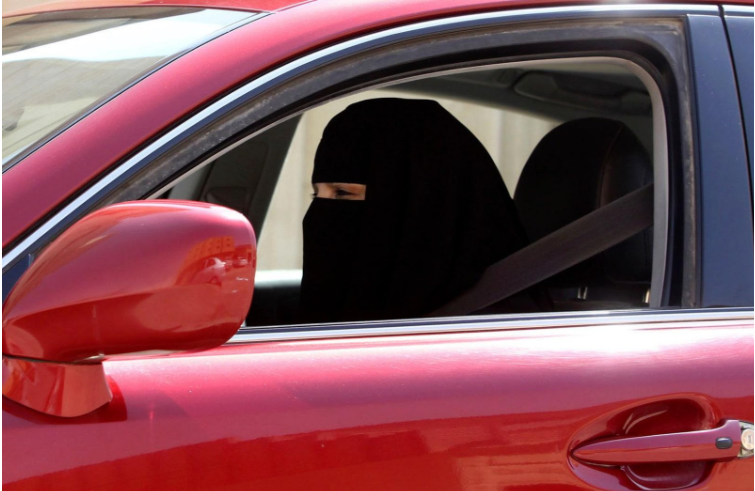 Freedom‌ ‌in‌ ‌Dubai‌
‌
These‌ ‌things‌ ‌show‌ ‌us‌ ‌how‌ ‌much‌ ‌freedom‌ ‌Dubai‌ ‌has‌ ‌given‌ ‌to‌ ‌the‌ ‌women‌ ‌who‌ ‌live‌ ‌there,‌ ‌they‌ ‌not‌ ‌only‌ ‌have‌ ‌the‌ ‌basic‌ ‌rights‌ ‌that‌ ‌many‌ ‌women‌ ‌in‌ ‌other‌ ‌countries‌ ‌do‌ ‌not‌ ‌even‌ ‌have‌ ‌but‌ ‌they‌ ‌are‌ ‌allowed‌ ‌to‌ ‌do‌ ‌as‌ ‌they‌ ‌wish‌ ‌and‌ ‌there‌ ‌is‌ ‌absolutely‌ ‌no‌ ‌issue‌ ‌of‌ ‌safety‌ ‌or‌ ‌security.‌ ‌Women‌ ‌can‌ ‌go‌ ‌out‌ ‌alone‌ ‌at‌ ‌night,‌ ‌work‌ ‌wherever‌ ‌they‌ ‌wish,‌ ‌wear‌ ‌as‌ ‌they‌ ‌like‌ ‌and‌ ‌most‌ ‌of‌ ‌all,‌ ‌they‌ ‌are‌ ‌able‌ ‌to‌ ‌drive‌ ‌their‌ ‌own‌ ‌cars.‌ ‌Many‌ ‌young‌ ‌girls,‌ ‌as‌ ‌they‌ ‌reach‌ ‌the‌ ‌age‌ ‌of‌ ‌18,‌ ‌or‌ ‌anyone‌ ‌who‌ ‌does‌ ‌not‌ ‌have‌ ‌a‌ ‌license‌ ‌and‌ ‌wants‌ ‌to‌ ‌apply‌ ‌for‌ ‌a‌ ‌driving‌ ‌license,‌ ‌has‌ ‌to‌ ‌first‌ ‌start‌ ‌with‌ ‌opening‌ ‌their‌ ‌file‌ ‌in‌ ‌one‌ ‌of‌ ‌the‌ ‌many‌ ‌excellent‌ ‌driving‌ ‌institutes‌ ‌all‌ ‌over‌ ‌Dubai.‌ ‌They‌ ‌can‌ ‌then‌ ‌write‌ ‌a‌ ‌theory‌ ‌test‌ ‌and‌ ‌apply‌ ‌for‌ ‌a‌ ‌driving‌ ‌permit‌ ‌and‌ ‌then‌ ‌take‌ ‌the‌ ‌practice‌ ‌tests‌ ‌and‌ othe‌ ‌main‌ ‌tests.‌ ‌The‌ ‌instructors‌ ‌are‌ ‌very‌ ‌friendly‌ ‌and‌ ‌women‌ ‌have‌ ‌no‌ ‌issue‌ ‌in‌ ‌driving‌ ‌anywhere,‌ ‌as‌ ‌it‌ ‌is‌ ‌not‌ ‌only‌ ‌safe‌ ‌but‌ ‌women‌ ‌driving‌ ‌is‌ ‌encouraged‌ ‌all‌ ‌over‌ ‌Dubai.‌ ‌Hence,‌ ‌women‌ ‌do‌ ‌not‌ ‌only‌ ‌drive‌ ‌in‌ ‌Dubai‌ ‌but‌ ‌many‌ ‌of‌ ‌them‌ ‌also‌ ‌have‌ ‌their‌ ‌own‌ ‌cars.‌
Conclusion‌ ‌
Dubai‌ ‌has‌ ‌a‌ ‌multicultural‌ ‌environment‌ ‌and‌ ‌is‌ ‌a‌ ‌liberal‌ ‌city,‌ ‌where‌ ‌a‌ ‌woman‌ ‌can‌ ‌live‌ ‌an‌ ‌independent‌ ‌life.‌ ‌It‌ ‌has‌ ‌given‌ ‌women‌ ‌a‌ ‌lot‌ ‌of‌ ‌freedom‌ ‌and‌ ‌all‌ ‌women‌ ‌have‌ ‌equal‌ ‌rights‌ ‌in‌ ‌the‌ ‌city.‌ ‌Many‌ ‌people‌ ‌think‌ ‌that‌ ‌there‌ ‌are‌ ‌many‌ ‌restrictions‌ ‌on‌ ‌women,‌ ‌however,‌ ‌Dubai‌ ‌is‌ ‌one‌ ‌of‌ ‌the‌ ‌best‌ ‌places‌ ‌in‌ ‌the‌ ‌world‌ ‌for‌ ‌a‌ ‌woman‌ ‌to‌ ‌live,‌ ‌where‌ ‌they‌ ‌can‌ ‌do‌ ‌as‌ ‌they‌ ‌please,‌ ‌wear‌ ‌what‌ ‌they‌ ‌like‌ ‌and‌ ‌even‌ ‌drive‌ ‌where‌ ‌ever‌ ‌she‌ ‌want.‌ ‌Even‌ ‌if‌ ‌someone‌ ‌does‌ ‌not‌ ‌have‌ ‌a‌ ‌car,‌ ‌they‌ ‌easily‌ ‌get‌ ‌‌cheap‌ ‌car‌ ‌rental‌ ‌Dubai‌‌,‌ ‌and‌ ‌move‌ ‌around‌ ‌effortlessly‌ ‌as‌ ‌they‌ ‌please.‌ They‌ ‌offer‌ ‌not‌ ‌only‌ ‌a‌ ‌great‌ ‌service‌ ‌but‌ ‌are‌ ‌also‌ ‌priced‌ ‌well‌ ‌and‌ ‌are‌ ‌very‌ ‌efficient.‌ Hence,‌ ‌Dubai‌ ‌is‌ ‌truly‌ ‌a‌ ‌heaven‌ ‌for‌ ‌women,‌ ‌where‌ ‌they‌ ‌have‌ ‌the‌ ‌complete‌ ‌freedom‌ ‌for‌ ‌everything.‌ ‌