Brothers Steer The Bus To Safety As Driver Dies Behind The Wheel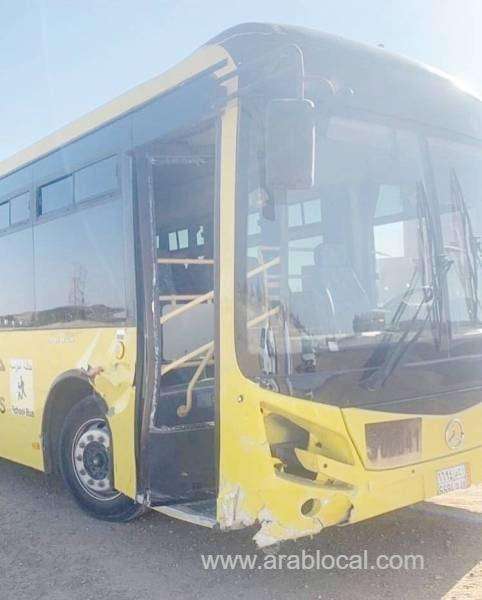 Nihar and Faiz Al-Anzi, two brothers who are intermediate students in Thima town in Tabuk region, were able to jump behind the wheel and stop their bus as the driver died behind the wheel.
Faiz, who is in his third class, said he took the bus with his brother who is studying the first year in the morning for the school when they noticed that the driver was not in a normal condition.
He said the driver was suffering from fatigue and was vomiting but he insisted on completing his journey to pick up other students.
Faiz said the bus was staggering and it hit the pavement many times. "We decided to jump behind the wheel to stop the car so as not to collide with other cars or pedestrians on the road," he added.
The department of education in Thima mourned the death of the driver Miteb Bin Rasheed Al-Anzi and commended the courage of the two students who were able to avoid a major catastrophe.
SOURCE : SAUDIGAZETTE