Big Cats Kicked Off Events On Thursday Night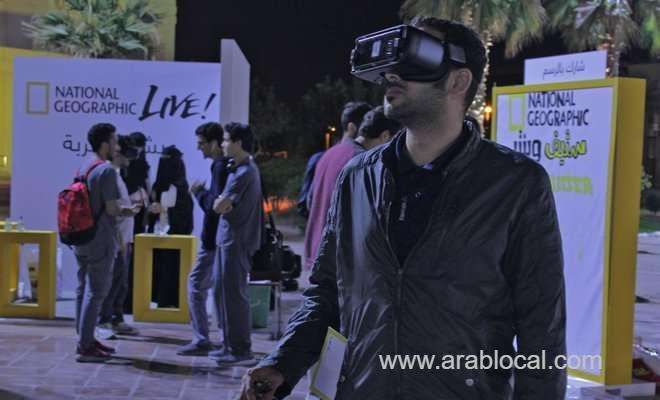 A photojournalist who travels the world in search of big cats kicked off events on Thursday night in what promises to be an entertainment-packed weekend. The show at the main auditorium at Damman's Imam Abdulrahman bin Faisal University was the first staging of the National Geographic Live show in Saudi Arabia.
National Geographic Live gives audiences a chance to meet and question world-famous scientists and explorers. On Thursday, explorer Steve Winter, a willife photojournalist, shared tales of his wild adventures in an interactive event, organized jointly by the General Authority of Entertainment and Time Entertainment. The event will be followed on Saturday Feb 24 with a talk by Zoltan Takacs, a snake expert.
Tickets for the show were almost sold-out showing the popularity of events combining knowledge with fun in the Kingdom, showing Vision 2030 principles at their best.
Award-winning Winter, famed for his "On the Trail of Big Cats" lecture tour, told the audience: "Many people ask me how did I get involved and pick big cats. I was a photojournalist and didn't take a picture until I was 34 years old, so I always say I didn't choose big cats, big cats chose me, because I barely passed biology in school!"
He spoke of how he has traveled the globe in search of big cats to photograph and described the unusual experiments he has conducted in order to capture his breath-taking shots of elusive felines. It can take up to six months to capture a picture of a tiger, he revealed.
He wrapped up his talk by taking questions from the audience. Asked whether he will cover the story of the Arabian leopard discovered in Jazan province, he instantly replied: "I'll do it!"
SOURCE : ARABNEWS