A Gold Find In Saudi Arabia Boosts The Kingdom's Investment Efforts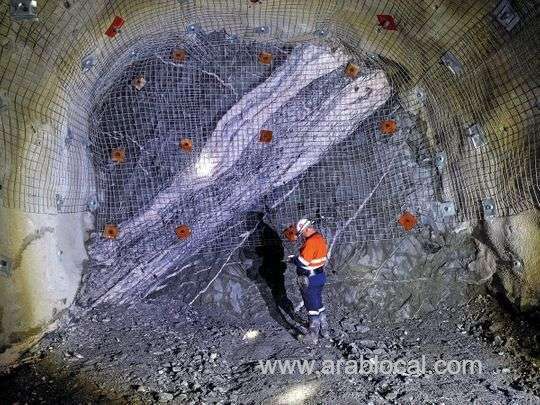 There has been an inflow of local and foreign investments into Saudi Arabia's gold mining industry as a result of recent discoveries.
In Saudi Arabia's western Madinah region, new sites for gold and copper ore deposits were discovered last week.
According to Saudi-owned newspaper Asharq Al Awsat, 13 Saudi and foreign companies are competing within conglomerates to win a mining license at Umm Al Damar in Madinah.
The copper, zinc, gold, and silver deposits of Umm Al Damar cover an area of over 40 square kilometers.
Twelve mining reserve sites in Saudi Arabia have great potential for gold deposits, according to reports from the kingdom's Ministry of Industry and Mineral Resources.
Saudi and foreign firms are currently investing in these sites, Asharq Al Awsat reported.
Saudi Arabia is estimated to have 323.7 tonnes of underground gold reserves.
Six factories with total investments of over SR7 billion are producing gold and silver alloys in the kingdom.
The Ministry of Industry has issued nearly 477 licences for prospecting for gold ore, with some embarking on production while others are still in the development process, the paper said.
Meanwhile, Saudi Arabia's annual production of copper and zinc concentrates as well as phosphates is estimated at 68,000 tonnes and 24.6 million tonnes respectively.
Around 5.2 million tonnes of phosphate fertilisers are produced annually in Saudi Arabia. The kingdom stands out among the world's top producers of phosphate fertilisers.
The latest discoveries are set to support the Saudi Vision 2030, an ambitious scheme designed to diversify the kingdom's oil-reliant economy.
The kingdom aims to increase revenues from the mining sector to reach SR240 billion by 2030.