18-yeard-old Ship Shaped Building Demolished In Jeddah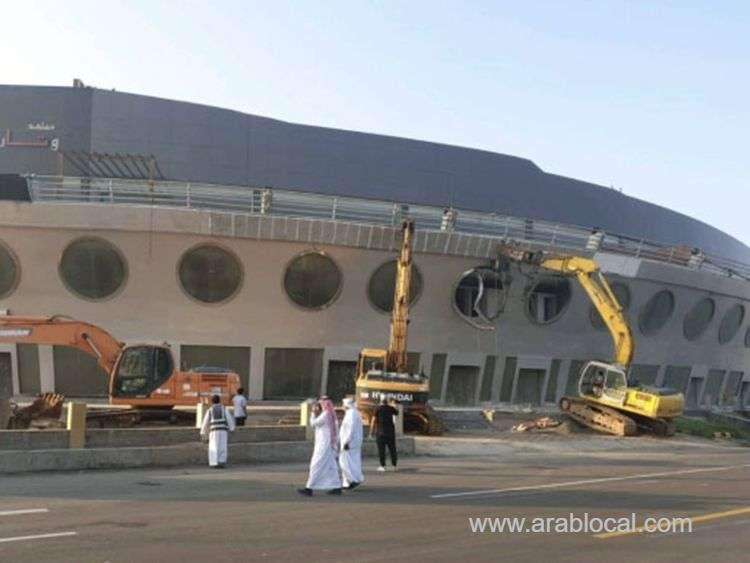 The Jeddah Secretariat General announced the demolishing of a ship shaped building on King Abdul Aziz Road after 18 years of its construction, due to several violations and the owner's failure to fulfil the necessary statutory commitments.
According to local media, the owner is a well-known businessman, who fled the Kingdom several years ago following a lawsuit against him. He is still wanted by Saudi judicial authorities. When he was in the Kingdom, he failed to complete the procedures needed to obtain the necessary permits for operating the building, which was originally designed to contain several restaurant.
Prior to his escape from the Kingdom, the owner had previously pledged to correct some of the requirements for the building, including availability of parking lots and safety standards to operating the building as a restaurant complex.
The businessman fled the Kingdom several years ago following the lawsuit lodged against him and subsequently he was arrested. Later, he was released on bail and left the Kingdom, skipping bail, and he is still wanted by judicial authorities for trial.
The building was constructed to be an investment property, but it had not proven to be successful.
SOURCE : GULF NEWS
Follow us on Facebook and Instagram
For Saudi Arabia Business Directory
For Saudi Arabia Latest News
For Saudi Arabia Daily Exchange Rates
For Saudi Arabia Daily Gold Rates
For Saudi Arabia Latest Offers