Winter At Tantora 2019 To Feature New, Diverse Performances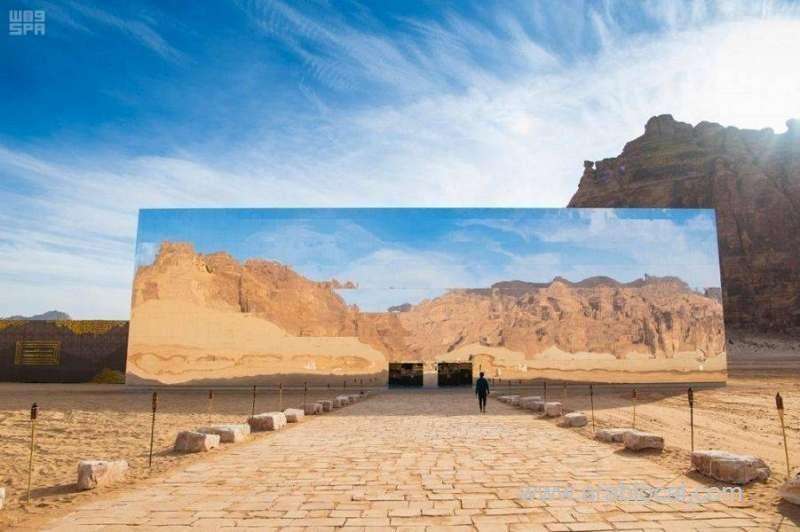 The new season of Winter at Tantora Festival 2019 will feature a number of superb performances by some of the world's most renowned celebrities and international groups, which combine opera and folk arts together. They will perform for the first time at Winter at Tantora Festival.
The list of performances will include the British band, which offers jazz in a contemporary flavor, as well as international artists and contemporary musicians and classics participating in the Winter at Tantora Festival, who will add dynamic and diverse influences to its comprehensive program.
AlUla, which has a 200,000 years of history and Saudi Arabia's first UNESCO Heritage Site, called Al-Hijr or Hegra, is counting down the days to the Winter at Tantora Festival, scheduled to take place from Dec. 19 to March 7.
The festival will also feature the multi-media theatrical production Jameel Buthainah on Feb. 14, a Caracalla dance inspired by the glory and history of AlUla.
The festival will be one of a kind experience for the first time visitors, who will get to enjoy and explore the region and learn about its 200,000 years of history, ahead of its public opening in October 2020. Tickets are currently available for purchase on experiencealula.com.
The array of activities and excursions also include the AlUla Balloon Festival, vintage aircraft flights, vintage car experiences and the Fursan Endurance Race, the second largest endurance horse race in the world. The festival will also be adding events centered on sports and athletics as well as fashion, arts and cuisine to its line-up.
Culture, arts and travel enthusiasts visiting Tantora can follow its activities very easily, following the announcement of the launch of tourist visas in the Kingdom recently, as this step enables travelers to the Kingdom to obtain a visa for one year, with the possibility of multiple entry to the country to spend 90 days in the Kingdom.
The festival is now more accessible to international arts, culture and travel lovers thanks to the recently announced Saudi Tourist Visa program, which allows travelers to obtain one-year, multiple-entry visas to spend up to 90 days in the country.
Visitors from 49 countries and regions will be able to apply for the visa online (visitsaudi.com) or on arrival in Saudi Arabia through electronic kiosks or at immigration counters. Other visitors will be able to apply for the visas at the Saudi consulate in their home country.
The festival packages also allow guests to discover the millennia-old region in line with their time and budgetary requirements through experiential itineraries spanning a day or a weekend.
The weekend and one-day itineraries on offer will feature three packages — Gold, Platinum and Diamond — for different budgets, covering accommodation, transport, cultural and adventure excursions as well as attendance at the headline performances.
Weekend guests can also bolt-on themed experiences in line with their interests, such as AlUla from Above (adventure), Authentic AlUla (culture) and Gastronomy (cuisine).
SOURCE : SAUDIGAZETTE