Traffic Rules And Fines At Saudi Arabia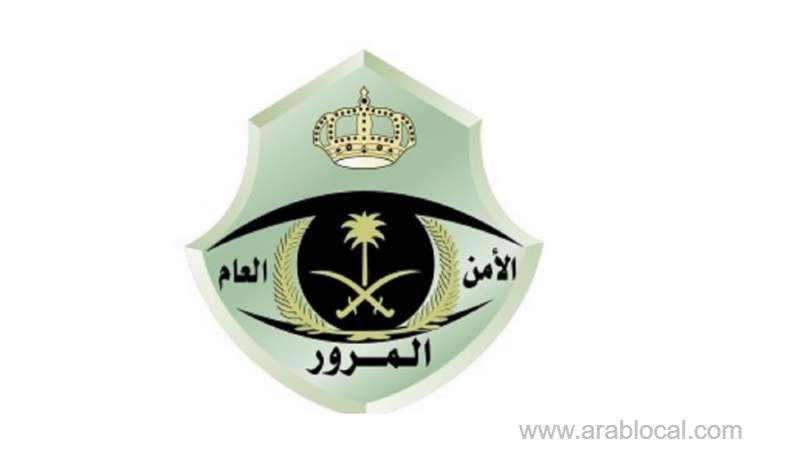 Saudi Arab government is taking many measures to maintain traffic discipline among residents and citizens and to reduce number of road accidents. Rate of Traffic accidents and traffic violation is very high in saudi Arabia.Ministry of transport is making tough traffic regulations so that they can bring down accident death rate . World health organization has recorded highest number of human casuality due to road accidents.
Ministry of transport has ensure the strict compliance with the traffic regulations and to minimize the road accident in the country. Below are the list of the various traffic fines and penalties. It has been observed that number of car accident in biggest city like Riyadh,Dammam,Jeddah, Al-khobar is very high. It is good for all Saudi citizens and Expatriates to drive car more carefully.We suggest all Saudi citizen and Saudi expats to strictly follow traffic rules to avoid harm and casualities.
Traffic Fines up to SR.200,00 and 4 years of jails
| | | |
| --- | --- | --- |
| S.no | Traffic Rule Violated | Penality amount |
| 1. | If driver cause accident as of result person being hospitalised fo 15 days | Imprisonment for atleast 2years and fine for SR100,000 |
| 2. | Accident which causes death/impairment/injury | Imprisonment for 4 years and fine forSR200,000 |
| 3. | Drivers vehicle whose vehicle is seized and he didn't turned up within 90 days. | Vehicle will be put into auction |

Traffic Fines not less than SR. 5000 and not more than 10,000
| | | |
| --- | --- | --- |
| S.No | Traffic Rules Violated | Penality amount |
| 1. | Driver using another number Plate | SR 5000 to SR10,000 |
| 2. | Number plate hided or erased | SR 5000 to SR 10,000 |
Traffic Rules not less than SR3000 and not more than SR 6000
| | | |
| --- | --- | --- |
| S.No | Traffic Rules Violated | Penality amount |
| 1. | Crossing signals | SR 3000 –SR6000 |
| 2. | Overtaking the vehicle | SR 3000 –SR6000 |
| 3. | Zig zag driving | SR 3000 –SR6000 |
| 4. | Driving on wrong side | SR 3000 –SR6000 |
Traffic rules not less than SR 1000 and not more than SR 2000
| | | |
| --- | --- | --- |
| S.No | Traffic rules violated | Penality amount |
| 1. | Not having number plate | SR 1000-SR2000 |
| 2. | Using Damaged number plate | SR1000- SR2000 |
| 3. | Carrying more person than specified | SR1000-SR2000 |
| 4. | Not using light at night while driving | SR1000-SR2000 |
| 5. | Gathering for joy at riding Area | SR1000-SR2000 |
Traffic Fines not less than SR 500 and not more than SR 900
| | | |
| --- | --- | --- |
| S.No | Traffic rules violated | Penality amount |
| 1. | Not stopping at traffic signals | SR 500-SR900 |
| 2. | Tinting windows beyond the specified limits | SR500-SR900 |
| 3. | Drinking Tea while driving a car | SR500-SR900 |
| 4. | Environmental pollution | SR900 |
Traffic Fines not less than SR150 and not more than SR 500
| | | |
| --- | --- | --- |
| S.No | Traffic rules violated | Penality amount |
| 1. | Holding Licence which is expired | SR300-SR500 |
| 2. | Not Using a child seat | SR300-SR500 |
| 3. | Leaving a child under10years of age alone in a car | SR300-SR500 |
Traffic fines not less than SR150 and not more than SR300
| | | |
| --- | --- | --- |
| S.No | Traffic rules violated | Penality amount |
| 1. | Motorist not using indicator while changing the lane | SR 150-SR300 |
| 2. | Not holding licence | SR150-SR300 |
| 3. | Not using seat belt while driving | SR 150-SR300 |
| 4. | Reversing the vehicle more than 20 meters on the road | SR 150-SR300 |
| 5. | Crowding at the scene of accident | SR150-SR300 |
| 6. | Fail to maintain sufficient distance between two vehicles | SR150-SR300 |
| 7. | Using mobile while driving the car | SR150-SR300 |
Traffic Fines not less than SR 100 and not more than SR 150
| | | |
| --- | --- | --- |
| S.No | Traffic Rules violated | Penality amount |
| 1. | Leaving the vehicle without swithing off the Engine | SR 150-SR100 |
| 2. | Not processing insurance documents | SR 150-SR100 |
| 3. | WrongParking | SR150 |
| 4. | Cross roads in specified area available only for pedestrians | SR 150-SR100 |
| 5. | Failing to provide way to the pedestrians at the crossing | SR 150-SR100 |