Saudi Arabia Starts Issuing And Renewing Residency Permit Quarterly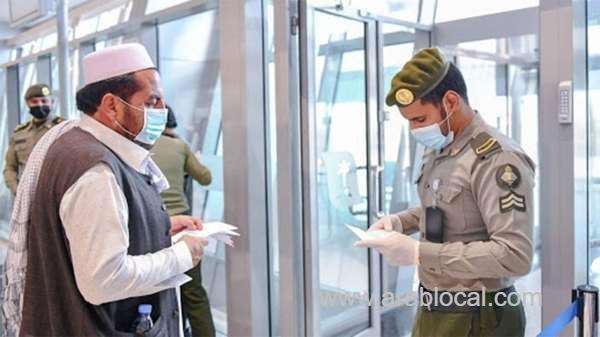 The Ministry of Interior, represented by the General Directorate of Passports (Jawazat), and the Ministry of Human Resources and Social Development have started implementing the new service of issuance and renewal of residency permit (iqama) for expatriates on a quarter-of-a-year basis.
This is in cooperation with the Saudi Authority for Data and Artificial Intelligence (SDAIA), represented by the National Information Center, the Saudi Press Agency reported on Tuesday.
The move is in implementation of a recent decision of the Council of Ministers to allow the issuance and renewal of iqama linked to work permit for a minimum period of three months. However, there is an exemption of this for domestic workers and the like.
The new mechanism will enable the employer to renew residency permit linked to work permit after the payment of the expatriate fee (financial compensation) for varying periods of three months, six months and nine months, apart from a period of 12 months which has been in force until the recent decision taken by the Cabinet.
It is noteworthy that Minister of Interior Prince Abdul Aziz Bin Saud Bin Naif launched on Nov. 3 a series of online services and these included the renewal of iqama on a quarter-of-a-year basis. The new service is available on the online platforms of Absher Individual, Absher Business, Muqeem, and Qiwa.
Saudi banks recently started updating their government payments system for the issuance and renewal of iqamas, which are linked to work permits, for a minimum period of three months. According to the recently updated government payments system, iqama fees can be paid on a quarterly or half-yearly or nine-month period basis in addition to the existing period of one year.
Employers shall make payment of the expatriate fee for the renewal of the work permit, which is SR800 per month or SR9,600 in a year. Expatriates can make quarterly payment of the fee for their dependents and companions when they renew their iqama on quarterly basis. The monthly fee for dependents and companions is amounted to SR400 each.
The new mechanism would enable private sector establishments to achieve cash management with higher efficiency with getting an opportunity to renew work permits of their foreign staff according to their actual need.
In addition, this decision will support the growth of the private sector entities, contribute to the development of the labor market, enhance its attractiveness, and improve its work environment, besides giving the existing contractual relationship more flexibility, and thus making it keep pace with the global employment markets.
SOURCE : SAUDI GAZETTE
Follow us on Facebook and Instagram
For Saudi Arabia Business Directory
For Saudi Arabia Latest News
For Saudi Arabia Daily Exchange Rates
For Saudi Arabia Daily Gold Rates
For Saudi Arabia Latest Offers