Saudi Arabia Has Always Envisioned Normalization With Israel Would Happen - FM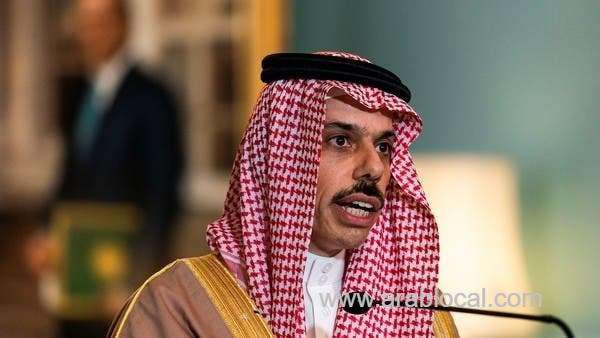 Saudi Arabia has always envisioned that normalization with Israel would happen, but the current focus should be on bringing Palestinians and Israelis back to the negotiating table, Foreign Minister Prince Faisal bin Farhan said Thursday.
"We have always envisioned that normalization [with Israel] would happen, but we also need to have a Palestinian state and a Palestinian-Israeli peace plan," the Saudi FM said.
"In the end, the only thing that can deliver lasting peace and lasting stability is an agreement between the Palestinians and the Israelis," Prince Faisal said during a webinar with the Washington Institute for Near East Policy.
The process of peace is a strategic necessity to the region, he said.
Asked if the recent peace deal signed between the United Arab Emirates and Bahrain with Israel helped the process, Prince Faisal said it "does help lay the groundwork" to get the Palestinians and Israelis back to the negotiating table.
Prince Faisal said getting Israel to take "annexation off the table for the time being" was one of the positives of the Abraham Accords.
But he added that more work was needed. "The important thing is to get them on the table."
Iran
Prince Faisal lashed out at Iran for "openly focusing" on supporting terrorist groups.
Saudi Arabia's partnership with the United States is critical to counter Iran's malign behavior and to ensure Tehran will never have a nuclear bomb, he said.
Despite Iran's continued support for militias and proxies across the region, including Yemen's Houthis and Lebanon's Hezbollah, Saudi Arabia does not want a military confrontation.
"We don't want a military confrontation between the US and Iran or [between] us and Iran. It's Iran that seeks confrontation," Prince Faisal said.
The maximum-pressure campaign on Iran is working, he said, adding: "We want pressure that leads to talks."
The path for peace is open, the Saudi FM said. "They just need to take it."
SOURCE ALARABIYA