Saudi Arabia Executes 7, Including 5 For Killing Pakistani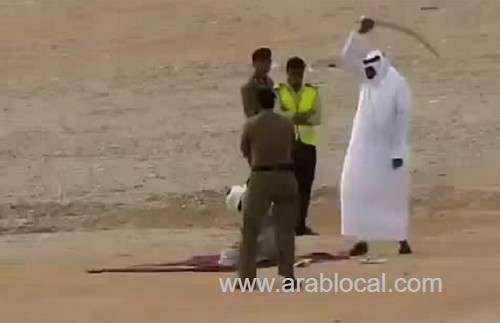 Saudi Arabia on Tuesday executed seven people convicted of criminal offenses, including five men for the robbery and murder of a Pakistani warehouse guard in the western city of Jiddah.
The Interior Ministry said the five men, two Saudis and three Chad nationals, stabbed and beat the guard and stole his mobile phone as part of a robbery of the warehouse.
It was not clear when they committed the crime and how they were executed, but Saudi Arabia usually carries out death sentences with beheadings by sword or firing squad.
In the northern city of Tabuk, a Lebanese man was executed after being convicted of drug smuggling and a Saudi man was put to death after being convicted of the murder of another Saudi, the ministry said. The Lebanese national was executed for attempting to smuggle Captagon into the kingdom, SPA said. Captagon, a drug popular among fighters in war zones, usually blends amphetamines, caffeine and other substances in pill form.
The kingdom has executed 66 people so far in 2018. In 2017, 122 people were executed and 144 people were executed in 2016.
SOURCE : ALBILAD