Saudi Arabia Approves The Equivalence Of CoviShield Vaccine To AstraZeneca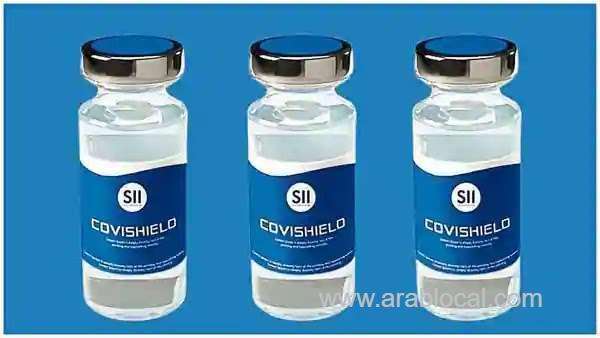 In a big relief to thousands of Non Resident Indians (NRI) in Saudi Arabia, The Indian Embassy in Riyadh announced that the Kingdom has recognized the Covishield Corona virus vaccine as an equivalent of the AstraZeneca dose.
The Indian Embassy in Saudi Arabia through its official Twitter said that "Embassy is pleased to announce that Saudi Authorities have recognized the equivalence of Covishield vaccine in India to the AstraZeneca vaccine which is approved by Saudi authorities."
- With this news, Indian expatriates who are fully vaccinated with CoviShield vaccine do not need to quarantine when they come to Saudi Arabia.
- Saudi Arabia already approved AstraZeneca vaccine, CoviShield is a vaccine of AstraZeneca as it made locally in India with Serum Institute of India, it is named as Covishield and listed as Saudi AstraZeneca-Oxford.
- Those who have plans to travel to Saudi Arabia are requested to vaccinate with CoviShield vaccine in India and make sure to mention Passport Number rather than Adhaar number or both.
- Indian Expatriates found it difficult to convince immigration officials and airlines that the Covishield vaccine and AstraZeneca vaccine are same.
- Those who are fully vaccinated and 14 days passed after their last dose do not need to quarantine in Saudi Arabia, However, to benefit it, travelers must submit a certificate of vaccination certified by their country.
SOURCE : SAUDI EXPATRIATES
Follow us on Facebook and Instagram
For Saudi Arabia Business Directory
For Saudi Arabia Latest News
For Saudi Arabia Daily Exchange Rates
For Saudi Arabia Daily Gold Rates
For Saudi Arabia Latest Offers