Riyadh Shootout: 3 Dead, Including 2 Saudi Security Men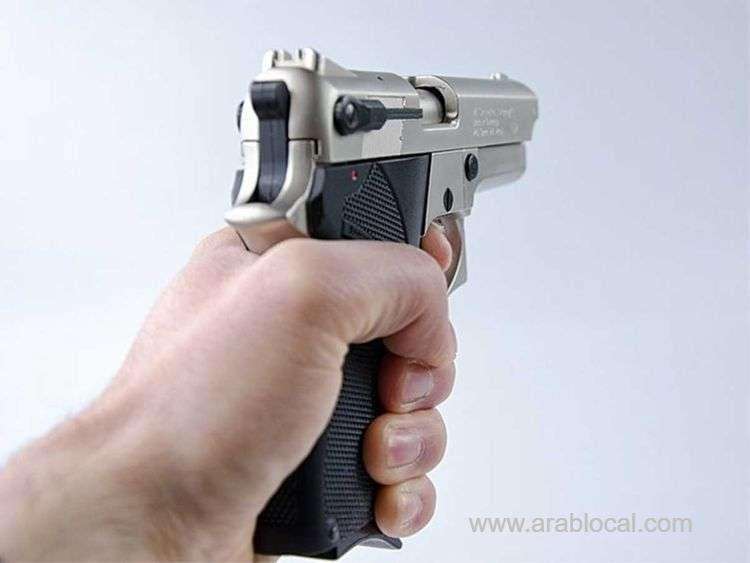 Saudi authorities announced that a Saudi man and two security men were killed during a shooting in Riyadh on Tuesday morning, local media reported.
A third security guard was injured during the shootout. He is in stable condition.
Major Khaled Al Kreidis, spokesperson for the Riyadh Police, said: "A squad of security men and police officers were sent immediately to a house in Al Maizilah neighbourhood, east of Riyadh where a 40-year-old Saudi man detained his wife's brother at gun-point due to a family dispute."
The suspect exchanged fire with security men, leaving his wife's brother and two security men dead, while a third security man was injured by a bullet in his thigh. The injured policeman was taken to hospital and is in stable condition.
Police tracked down the culprit, who was shot in the foot after refusing to surrender. A quantity of hashish was found in his possession.
He was arrested and referred to public prosecution for legal action.
SOURCE : GULF NEWS
Follow us on Facebook and Instagram
For Saudi Arabia Business Directory
For Saudi Arabia Latest News
For Saudi Arabia Daily Exchange Rates
For Saudi Arabia Daily Gold Rates
For Saudi Arabia Latest Offers