Queries Regarding Departure And Arrival In Saudi Arabia Effective September 15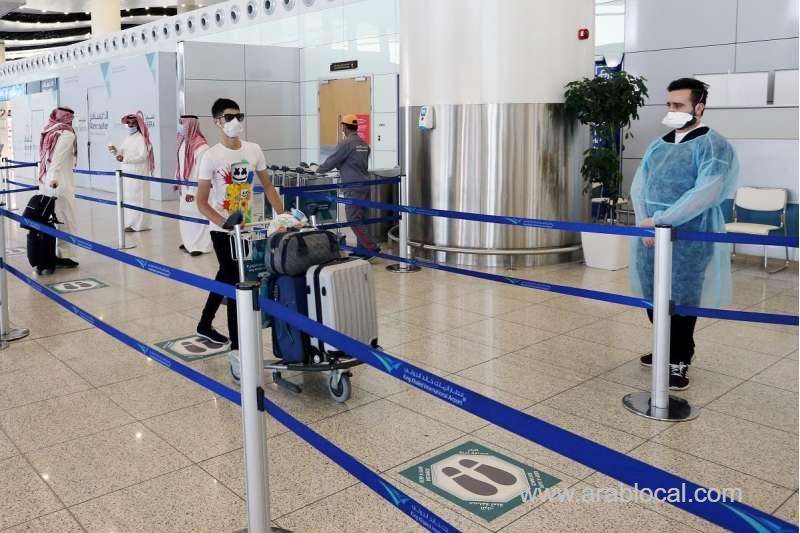 Q. When Saudi Arabia is going to open its Airports for Departures and Arrivals entry in the Kingdom?
A. The goverment has declared 15th September, 2020 from 6am onwards as the date for the depart or entry in the kingdom.
Q. Who are allowed to Depart and arrive the Kingdom of Saudi Arabia?
A. GCC Citizens are allowed
Non Saudis Who have the following documents can travel
Exit & Re-entry Visa

Work Permit

Iqama (residence Permit)

Visit Visa
* For Saudi Nationals (According to Certain requirements).
Q. Requirement for GCC Citizens & Non Saudis for travel out of the country and for re-entering in the kingdom?
A. Following are the requirement for both the activities.
Valid Exit & Re-entry Visa

Valid Work Permit

Iqama

Valid Visit Visa

Covid 19 Test Report, Test Conducted 48 Hours prior to Depart or re-enter the Kingdom, the Lab should be accredited Govt.

The Government has rights to Accept or reject the entry of any one, the guidelines of the Ministry of Health would be followed.
Q. Citizens Who are allowed to Travel Outside Kingdom and Return?
A. There are certain categories who can Travel Abroad or can come back to kingdom
Government Official – Civilian Or Military Employees, those who have assigned with such a Job which require to travel abroad or the same officials wants to re-enter in Kingdom.

The officials of Saudi Embassy's, its Staff & their families can move abroad & can re-enter in the Kingdom. The officials & families of any Goverment Agencies or International Agencies.

Personnel at permanent jobs, in public, private or non-profit facilities, outside the kingdom, and those who have job tasks in companies or commercial institutions outside the kingdom

Businessmen whose business conditions require travel to finish their commercial and industrial activities, as well as export, marketing and sales managers whose work requires visiting their customers.

Patients whose treatment requires travel outside the Kingdom, based on medical reports, especially cancer patients and patients in need of organ transplantation.

Students on foreign scholarship as well as those who are studying at their own personal expenses; and trainees in medical fellowship programs, whose studies or training require travel to the countries where they pursue study or training, in addition to their companions.

Those who have the following humanitarian cases:

1) Family reunion for a male or female citizen with their relatives residing outside the Kingdom.

2) The death of the husband, wife, parent, or child outside the Kingdom.

Participants in regional and international official sporting events, including players and members of technical and administrative staff.

A. The above-mentioned exemptions are not applicable to any country to which travel or arrival has been suspended, for reasons other than curbing the spread of Coronavirus

These exemptions does not apply to those countries of which the concerned committee decides to take preventive measures by suspending travel to or coming from those countries, due to the outbreak of coronavirus in order to prevent its spread in the Kingdom.

Q. Who will be responsible for implementation of these Exceptions?

.

The concerned authorities, each within its jurisdiction, shall issue statements explaining the procedures for implementing the aforementioned exemptions, including the relevant controls and conditions