Quarantine At The Expenses Of Non-Citizen Travelers, GACA Announces New Entry Procedures For Travelers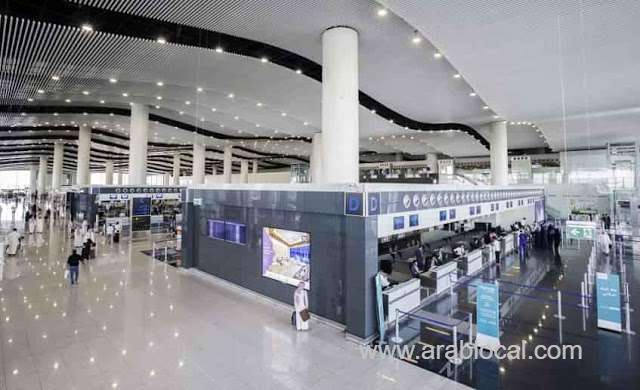 The General Authority for Civil Aviation (GACA) in Saudi Arabia announced the implementation of new procedures for the entry of all non-Saudi citizens and excluded travelers to the Kingdom in reference to the Ministry of Interior statement regarding institutional quarantine procedures for all arrivals to the Kingdom from countries that have not Coming from it is suspended.
Institutional quarantine will be applied to non-Saudi citizens and the excluded groups who are not immune, and those come from countries from which arrival has not been suspended, at their expense and will be within the ticket price, along with obtaining a valid health insurance policy to cover the risks that may result from infection with the Coronavirus (Covid-19).
- The authority highlighted on the air carriers the need to carry all non-Saudi citizens and the excluded immunized and unvaccinated groups must carry the health certificates approved in the Kingdom. PCR test that does not exceed 72 hours from the flight time for those who are over 8 years or more.
- While immunized non-Saudi citizens and the excluded groups who received full doses of one of the vaccines approved by the Ministry of Health are allowed to enter the Kingdom without the need for a quarantine period, provided that an official certificate of vaccination is presented before and upon their arrival.
- The GACA obligated air carriers to contract with shelters and accommodation facilities approved by the Ministry of Tourism to accommodate travelers, who are not Saudi citizens and excluded groups, who meet the conditions of institutional quarantine for a period of 7 days, provided that a PCR test is done on the 6th day and the result is negative.
- The authority confirmed that these procedures will start on Thursday, May 20th, 2021.
SOURCE : SAUDI EXPATRIATES
Follow us on Facebook and Instagram
For Saudi Arabia Business Directory
For Saudi Arabia Latest News
For Saudi Arabia Daily Exchange Rates
For Saudi Arabia Daily Gold Rates
For Saudi Arabia Latest Offers