Indian Students In Saudi Arabia Excel In CBSE Exams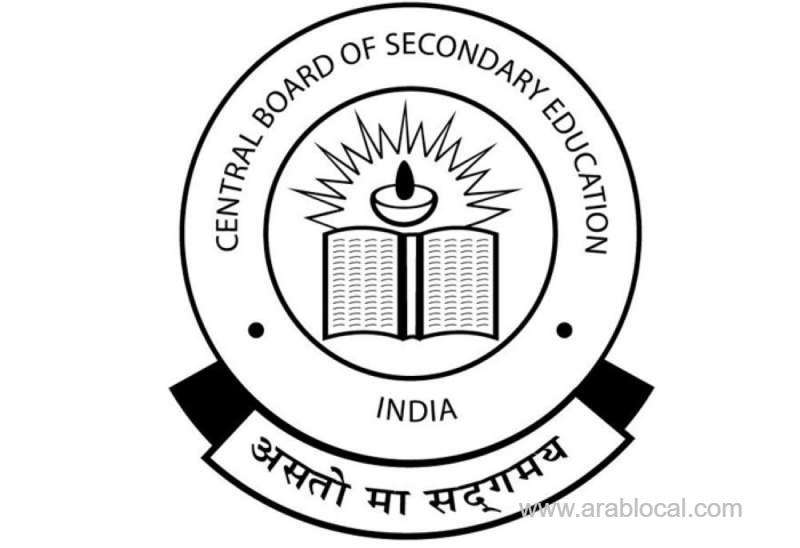 Indian students who appeared in class XII CBSE (Central Board of Secondary Education) examinations from International Indian Schools in Dammam and Jubail have performed exceedingly well with Indian School Jubail recording 100% pass result while the Dammam school reporting 99.6% pass result. The IISD once again produced the topper in the Kingdom.
In all 772 IISD students appeared for the examination while 8 were absent. In Commerce, 257 students appeared from the school while in Science 406 and in Humanities 94.
Sarvesh Sivanandam secured 97.8% in Science Stream and stood first in the school as well as in the Kingdom. Nida Harish secured 95.8% and secured the second position in the school. Noble Thomas and Miss Adithya Unnikrishnan came third securing 95.6%.
In Commerce Stream, Syed Kashif Hyder Rizvi secured 93.8% followed by Shilpa Venugopal 92.8% and Varsha Vijayakumar Nair 91.4%. In Humanities Stream, Afiya secured 93.8% followed by Zakiya 93.6% and Alby Thomas 92.8%.
IIS Dammam's students also scored 100% in various subjects. Sivanandam secured 100% in Chemistry while Nida and Merin Mary Mathew scored 100% in Biotechnology. Mohammed Razauddin scored 100% in Informatics Practice while Afiya scored 100% in Psychology.
There are 78 students who secured 90% and above, 192 secured 80-89% and 259 scored 70-79%, 174 scored 60-69% and 54 students scored 50-59% while no student secured below 50%.
The chairman and members of the Managing Committee and the principal and HOI congratulated all toppers and their parents. They also congratulated all the successful students, teachers, and other staff members and officials of the school for their dedicated and sincere efforts in bringing out such a good result.
From Indian School, Jubail, as many as 218 students — 111 boys and 107 girls — appeared for the AISSCE (XII). In Science Stream 93 boys and 87 girls appeared whereas in Commerce Stream 18 boys and 20 girls appeared.
Mayur Prasanna of Science Stream topped with 95.2% followed by Shamal Shaikh 94.8% and B. Karthik Kumar with 94% in the Boys' Section. In the Girls' Section, Sabura Fatima scored 92.8% in Science Stream followed by D. Kamya 92.6% and Hiba Riyaz with 92.6% .
In Commerce Stream, Girls Section's Sara Khan stood first by scoring 94.2% followed by Isra Usman 92% and Anamika with 90.2%. In the Boys Section, Aadhil P. Muhammed Asharaf scored 79% followed by Praneet Prakash Nambiar scoring 72.4%.
Chairman School Managing Committee Dr. Sanaullah, and Principal, Dr. Syed Hameed congratulated the students and parents for their astounding achievement.
International Indian School Jeddah (IISJ) maintained the legacy of excellence in the performance of students in Grade XII examinations. Girls outdid the boys both in quality as well as quantity.
Mariam Hasan Bawa topped in the school by scoring 97.4%, followed by Hafsa Syed Munawaruddin, who scored 94.8% (and 100% in Sociology) and Ann Christina Benny also scored 94.8%. Aishwarya Balasubramanian and Shahana Fathima were at third position with 94.6%.
Mahboob Ali scored 93.2% — the highest among the boys — followed by Fahad Munawwar scored 92.4% and Mohammed Ebadur Rahman who scored 92.2% (and 100% in Physical Education)
Raniya Ghousuddin Ghori scored 100% in Sociology and Adnan Arif Khan scored 100% in Physical Education.
A total of 519 students had appeared, and 23 of them students secured 90% and above, 466 students passed with 60% and above, 8 are placed in compartment and one student failed. There are 1,323 distinctions in various subjects. The mean score of the school is 73.4%.
Managing Committee Chairman Shamsudden K., members of the MC, the principal and staff congratulated the toppers and their parents for the proud achievement.
In Riyadh, International Indian School Riyadh (IISR) Principal and HOI Dr. Shaukat Perwez announced the results on the school premises. Smrithi Prakash with 95% came first, Ateeqa Mohammed Kasim with 94.8% was second, and Amal Firosh Thayyiln with 94.4% was third. Other outstanding winners were Sultan Yoonus, (94.6%), Mahima Meiselvan (91.2%), Amna Thekkelakandi (88.6%), and Hudha (92%), Daania Ameer (88.6%), Sneeha Wilsom (88.6) and Sinsima (87.8%).
Perwez also revealed that out of 607 students appeared, 567 passed while 40 students failed with an overall pass percentage of 93.4%.
Of the winners, 257 students passed with distinction, 462 with first class and 53 with second class while 52 students were placed in compartment.
School Managing Committee Chairman Dr. Dilshad Ahmad and the committee members lauded the results. Dr. Dilshad said: "Congratulations to all students who have passed grade XII. Their hard work has paid off. Good luck to them for their future endeavor. Thanks to the teachers and the parents for giving support to the students that made this result possible."
Al-Falah International School-DPS, Jedda, secured a remarkable 100% result this year too. The ninth batch constituting 90 students demonstrated an excellent performance in the exams. Heba Shafiq of Science Stream is the school topper with 96%. Neha Kannan, Sabah Ashfaq, Nafisa Maryam, Fuzail Abdul Hafiz Vhora and Syed Maaiz Syed Shabbeer Basha came second with 95%. Loay Rashid and Sahil Rafique Shaikh are third respectively with 94%.
In Commerce Stream, Maria Fatima Anam and Mohammed Idrees Shareef secured the first position with 87%. Mehrin Iqbal Mohammed and Ayesha Abdul Waheed Baladraf came second with 83%. Sulaiha Haseena, Mohammad Mohibb Khan and Ruqayyah Jabbar shared third with 80%.
School Chairman Zia Nadwi and the Academic Director Humaira Naseem congratulated the students on their significant success and appreciated the exceptional efforts of the teachers, students and parents for the solid achievement. They wished a brilliant future to the toppers and all the other students of Class XII who have fetched accolades to the school.
New Al Wurood International School, Jeddah, has once again showcased academic excellence in Science and Commerce Streams in the 2018 CBSE Board Exam results.
Fathima Sham secured the top slot with an aggregate of 90%. Mohammed Raef Hamdan came second with 88% and Ashique Hyder secured third position with 86%.
Wajeeha Mohammed Ali topped in the Commerce Stream with an aggregate of 87%. Aesha Ridah secured second with 85% and Khulood Naser and Naushin Syed shared the third position with 84.2%.
The management and the principal congratulated all the students for their perseverance and commitment and their parents and teachers for their sustained efforts throughout the year.
SOURCE : SAUDIGAZETTE