Female Traffic Offenders In Saudi Arabia To Be Detained At Girls Care Centers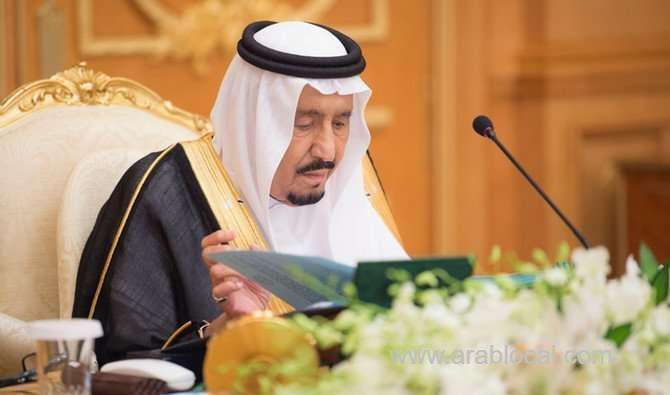 Women who commit traffic violations punishable with detention will be detained at the Girls Care Centers, the Saudi Cabinet decided on Tuesday during a session chaired by King Salman at Al-Safa Palace in Makkah.
The arrangement is temporary till special holding facilities are built for female traffic violators.
The king thanked Allah for enabling 7 million worshippers to perform the Umrah pilgrimage, and asked Him to accept and reward their fasting and prayers.
The king briefed the Cabinet on his meetings with Yemeni President Abed Rabbo Mansour Hadi and the chairman of Libya's Presidential Council, Fayez Al-Sarraj.
The Cabinet thanked the monarch for his keenness to develop and modernize the Kingdom according to Vision 2030 reform plan.
His order to establish a royal commission for Makkah reflects the Kingdom's interest in developing Islam's holiest sites, the Cabinet said.
It hailed his instructions to the Kingdom's governors to take care of the interests of citizens and expatriates alike. The Cabinet reviewed regional and global developments, denouncing Israeli plans to build 2,070 settlement homes in the occupied West Bank as a violation of Palestinians' human rights and UN resolutions.
The Cabinet condemned the recent terrorist attacks in the Belgian city of Liege and the Afghan capital Kabul, extending its condolences to the victims' families and both countries' governments and peoples.
It wished the injured a quick recovery, and reiterated the Kingdom's call for concerted international efforts to confront and wipe out terrorism.
The Cabinet approved a memorandum of understanding for cooperation between the Saudi and Emirati auditing bureaus.
It also approved the final accounts of the Saudi Grains Organization, Princess Noura bint Abdulrahman University and the Saudi Ports Authority for the previous financial year.
SOURCE : ARABNEWS