Driving License Fees In Saudi Arabia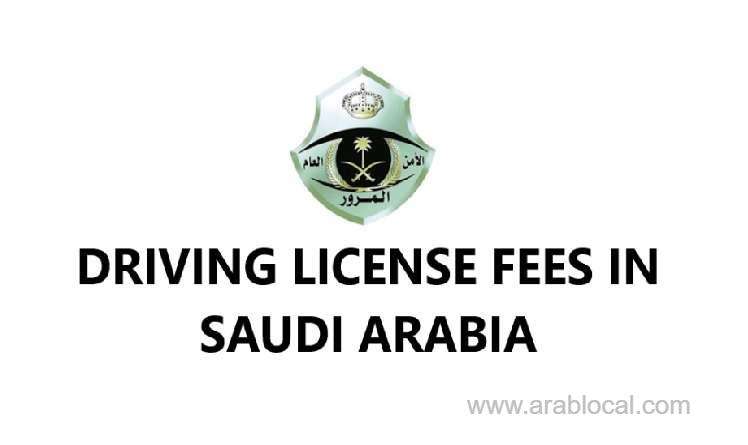 Below are the applicable fees for different types of driving licenses in Saudi Arabia.
Type Annual Fees (SR) Annual Renewal (SR) Lost and Replacement (SR)
Private Driving License 40.00 40.00 100.00
Public Driving License 40.00 40.00 100.00
Public Work License 100.00 100.00 100.00
Motorbike License 20.00 20.00 100.00
Temporary Driving License 100.00 — 100.00
Drivers licenses are issuing and renewing for a minimum of two years and a maximum of ten years.
A medical checkup from an authorized medical center is mandatory to renew a driving license in Saudi Arabia. Once the checkup is done, the clinic will upload your details to the MOI system and you will be notified by an SMS. Usually, the process takes only a few hours to get updated with the MOI system.
You can pay the driving license renewal fee through Online or ATM by following SADAD PAYMENT > GOVERNMENT PAYMENT > DRIVERS LICENSE > PAY
In order to pay the fee, you must clear all traffic penalties.
Payment for renewal is only accepted when your expiry date falls under 180 days