51 More Doors Opened To Serve The Pilgrims And Worshipers Of Grand Mosque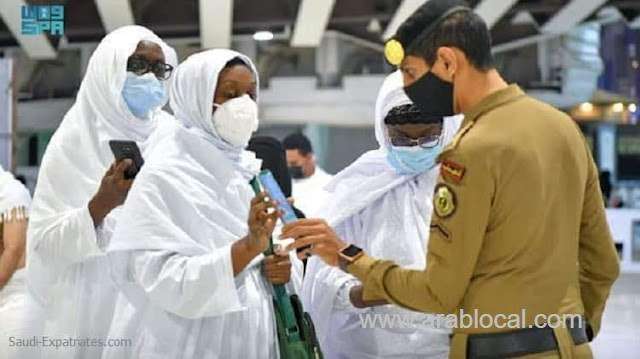 The General Presidency for the Affairs of the Two Holy Mosques in Saudi Arabia continued to provide its services to the visitors of the Grand Mosques. Where the management of the doors made great efforts to ease the movement of entry and exit for worshipers.
The Director of the Gates Department at the Grand Mosque, Fahd bin Sharaz Al-Maliki, explained that the department supervises all the 51 doors of the Makkah Grand Mosque, and they are opened as needed.
- The doors of the Grand Mosque have names and numbers that help the visitors of the Holy Mosques to know the doors from which they entered to ease the movement of their exit towards their homes, he added.
- He explained that monitors are positioned at these doors, They carry out the instructions for the doors, including not to allow luggage, food, sharp objects, etc., which helps to keep the Grand Mosque clean in which worship is performed in comfort and ease.
- A number of observers have also been allocated in all shifts and around 24 hours, and their main job is to follow up on the doors, as well as coordination with the Saudi Red Crescent Society for those who are exposed to a health issue, from the visitors of the Grand Mosque.
SOURCE : SAUDI EXPATRIATES
Follow us on Facebook and Instagram
For Saudi Arabia Business Directory
For Saudi Arabia Latest News
For Saudi Arabia Daily Exchange Rates
For Saudi Arabia Daily Gold Rates
For Saudi Arabia Latest Offers