2,579,000 Captagon Pills Were Found Hidden In Two Vehicles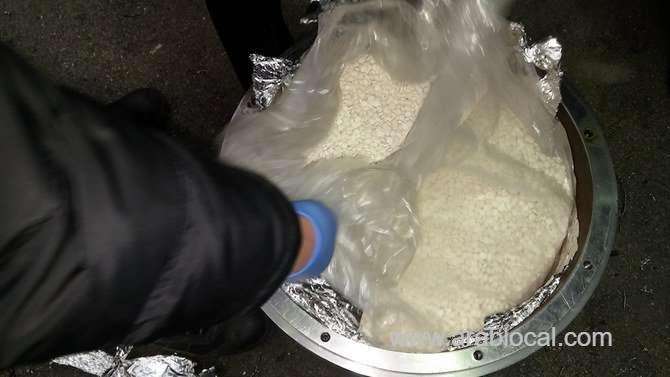 Saudi customs managed to thwart two attempts to smuggle a large quantity of Captagon pills found hidden in two vehicles that came in to the Kingdom via a port.
2,579,000 Captagon pills were found hidden in two vehicles: one truck and a private vehicle.
The Director General of Al-Hadithah Customs, Abdul Razzaq Al-Zahrani, said that a private vehicle, driven by a passenger and accompanied by his family of two children and his wife, was inspected by the customs controller, who suspected the vehicle and its owner.
The vehicle was thoroughly searched and 553 Captagon pills were found hidden in several sections of the vehicle, including in the spare tyre.
Al-Zahrani added that customs also thwarted another attempt to smuggle 26,000 Captagon pills found hidden inside a fire extinguisher on one of the trucks.
The director general said that the smugglers were seeking to exploit everything to enter the contraband into the Kingdom, including the exploitation of their family, whom were with him as an attempt to deceive the customs officers.
SOURCE : ARABNEWS