117,935 Passengers Crossed King Fahd Causeway On Monday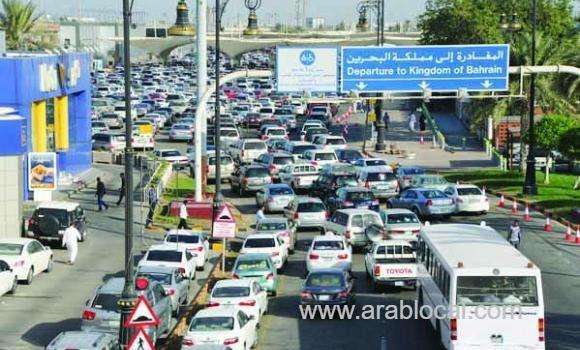 A record 117,935 passengers crossed King Fahd Causeway on Monday (June18) – an all-time since the strategic artery linking Saudi Arabia was opened in 1986.
According to statistics released by the Eastern Province customs, 622,203 passengers crossed the causeway and other border entry points in four days – from Friday up to Monday (June 15 – 18).
The number of passengers who crossed the causeway during the four peak days was also the highest – followed by Al-Khafaji entry point (104,664 passengers), Al-Raqai (58,850), Al-Batha'a (49,362), King Fahd International Airport (49,450) and Al-Ahsa airport (350 passengers only).
Eastern province Customs media spokesman Colonel Moalla Marzooq Al-Otaibi said that the flow of traffic movement through different entry points was smooth despite the big flux of passengers, hailing strong coordination with the Bahraini side.
SOURCE : ALBILAD