UNHCR Organized Two-day Awareness Event At Red Sea Mall In Jeddah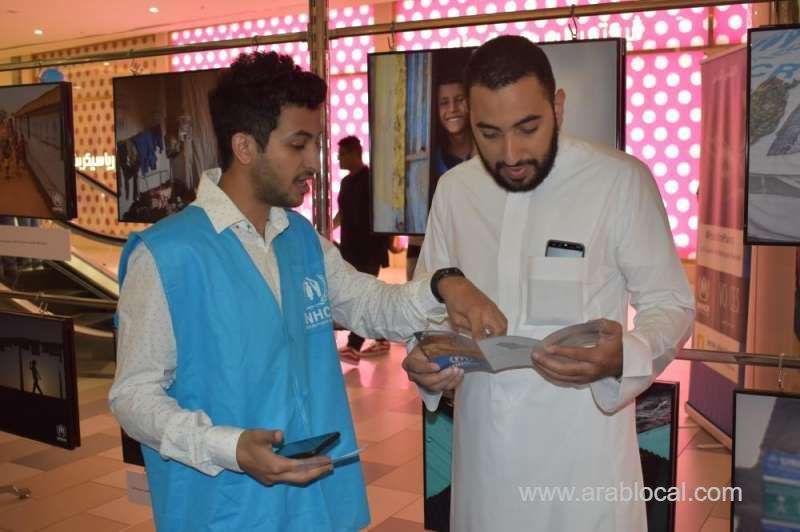 The United Nations Refugee Agency (UNHCR) organized a two-day awareness event at Red Sea Mall in Jeddah recently.
The event, which highlighted Saudi Arabia's significant role in alleviating the sufferings of refugees worldwide, came in commemoration of the World Refugee Day on June 20.
The awareness event contained a humanitarian photography gallery that showcased the difficulties that face refugees worldwide, in addition to other interactive activities, such as a VR show that makes the visitor enter the daily lives of refugees.
The event raised awareness about the suffering of refugees and to inform about the plight of over 67 million persons of concern worldwide, and how UNHCR protects and cares about them. It also highlighted the humanitarian role played by Saudi Arabia in alleviating their sufferings through its partnership with UNHCR.
Noha Maarouf, a Senior Protection Associate with UNHCR, noted: "Our goal here is to increase awareness, to make people feel for each other, and to inform them about the suffering of war refugees. Also we wanted to highlight the role of the UNHCR in ensuring international protection for these refugees."
One of the volunteers with UNHCR, Sara Al-Gashgari, said: "Volunteering here was a very beautiful experience because I'm here to make a change, to make something with a purpose."
UNHCR is a United Nations program with the mandate to protect refugees, forcibly displaced communities and stateless people, and assist in their voluntary repatriation, local integration or resettlement to a third country.
UNHCR stands for "The Office of the United Nations High Commissioner for Refugees." It was created in 1950 in the aftermath of World War II. Its headquarters is in Geneva, Switzerland, and it is a member of the United Nations Development Group. The UNHCR has won two Nobel Peace Prizes, once in 1954 and again in 1981.
SOURCE : SAUDIGAZETTE