TV Anchor On Screen Serves Coffee To A Saudi Man Who Thinks He Is At Home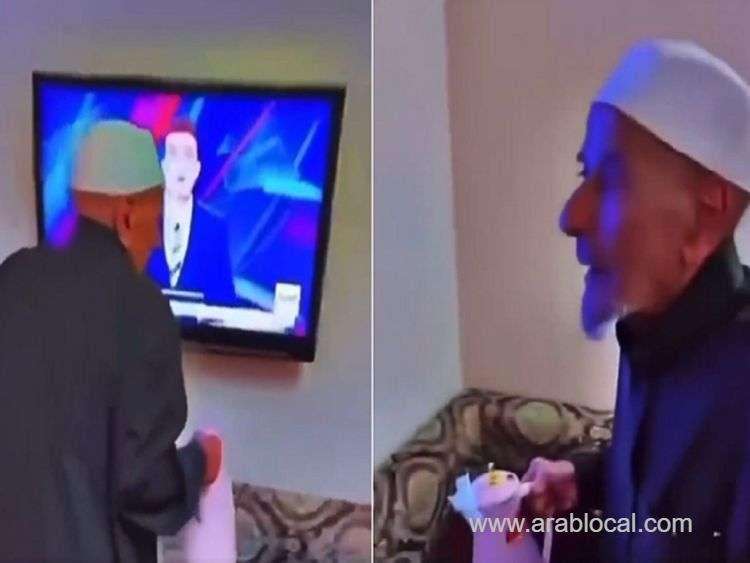 During a television show, an elderly Saudi man offered coffee to a newscaster appearing on the screen in front of him, thinking the presenter was in the house, local media reported.
In a viral video, a man with Alzheimer's is seen carrying coffee pots inside his house and watching television while an anchor reads news on the Saudi-owned channel Al Arabiya.
The old man is seen serving coffee to the TV anchor, thinking he is in the house. The man's grandson informs him that the TV presenter is in another location, so he takes the pots from him.
The Al Arabiya presenter Ebrahim Badr, who appeared on the screen reading the news at the time of the incident, appreciated the gesture. I posted a video along with the tweet saying, "Your coffee is drunk, my uncle.".
"If God wills, I'll come to you in H'ail and drink from your great hands," he added.
In Saudi Arabia, coffee is a popular drink served to guests.