Video -Tiger Attacks A Man in Riyadh Zoo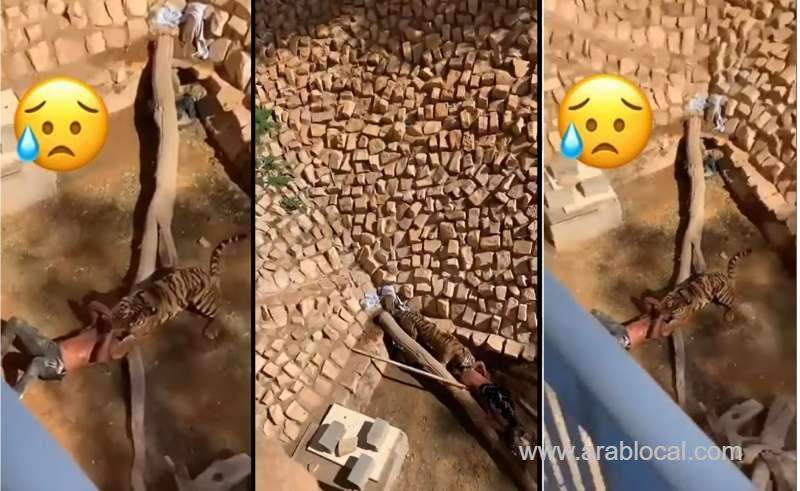 A man has luckily survived after a tiger jumped on him in in Riyadh Zoo of Al Malaz district on Sunday, The man seems to be a Sudanese national and its not clear how this man entered the tiger's enclosure area.
The viral video on social media shows a man lying on the ground and being attacked by the tiger, A security officer saves the man by firing a medicine shot to reduce tension or anxiety of tiger
The man was taken to the hospital with injuries in the neck and feet, According to the local sources, he is in stable condition. Some sources claimed the man pushed himself into the site for no clear reason.