The Ministry Prepares An E-design For Foreign Pilgrims To Make Umrah Trips Without Intermediaries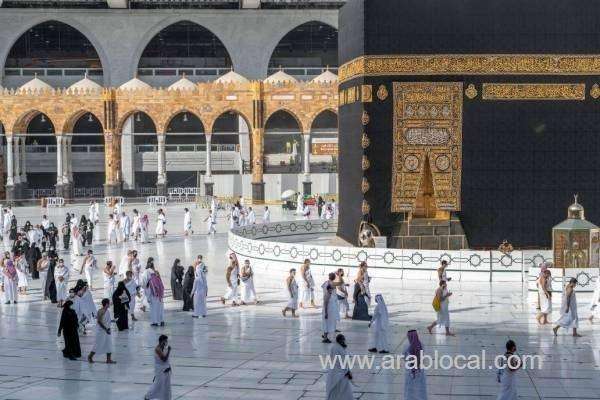 Foreign pilgrims can now access the electronic design of the Umrah Trip program from the Ministry of Hajj and Umrah.
During the new annual Umrah season, which began on Saturday, Muharram 1, pilgrims and visitors from outside the Kingdom can choose this program directly and without intermediaries. By entering the link: https://maqam.gds.haj.gov.sa/Home/OTAs, you will be able to access one of the approved electronic platforms.
As the new Umrah season began on Saturday, July 30, the first batch of pilgrims from abroad arrived in Makkah to perform the pilgrimage. An integrated system of finest services was provided by the General Presidency for the Affairs of the Two Holy Mosques to pilgrims from abroad. The Grand Mosque in Makkah and its courtyards have been prepared for them so that they can perform their rituals with ease and comfort.
All preparations have been made to facilitate pilgrim transport and accommodation procedures. A source at the Ministry of Hajj and Umrah told Okaz/Saudi Gazette that Umrah service providers have finished their operational plans in this regard.
The purpose is to facilitate pilgrims' journey to the Kingdom, as well as to provide high-quality Umrah services in a spiritual environment. Additionally, easy and accessible electronic procedures will shorten time and effort for pilgrims around the clock, enriching their cultural and religious experience.
The ministry sources revealed that Umrah pilgrims can also approach one of the approved tourism companies or agencies in their countries to purchase a package of services as well as to complete the requirements for issuing visas, book Umrah dates at the Grand Mosque and prayer at the Rawda Sharif. The foreign pilgrims can have gone through the list of approved foreign agents published by the ministry through the link gov.sa/eservices3/pages/VisaInquiry/SearchVisa.xhtml?dswid=-4283
As part of the Umrah visa application process, foreign pilgrims must issue a return ticket, obtain an insurance policy, reserve housing, transportation, and a field service package from one of the approved Saudi Umrah companies or establishments. The Saudi Umrah service providers and establishments number over 500, while more than 2,000 foreign agents are accredited by the Ministry of Hajj and Umrah from all over the world. All regions and governorates across Saudi Arabia will be accessible to Umrah pilgrims.
Through the Tawakkalna application, Umrah pilgrims can also book the dates of performing Umrah and prayer at the Rawda Sharif in the Prophet's Mosque in Madinah before arriving in the Kingdom, depending on available capacity at the Grand Mosque in Makkah.