The Ministry Of Hajj And Umrah Says The Holder Of A Visit Visa Can Perform Umrah Once They Book Their Permit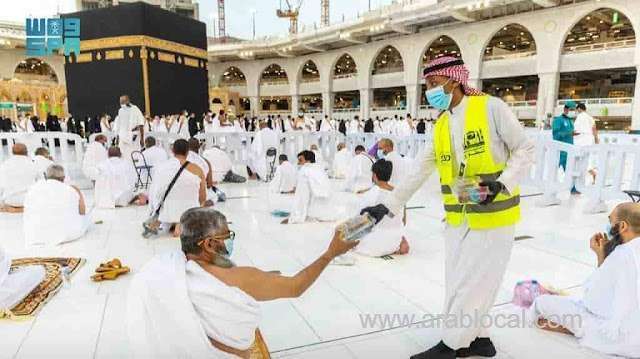 Saudi Arabia's Ministry of Hajj and Umrah clarified that visit visa holders can perform Umrah rituals after booking a permit through Eatmarna. For those coming from abroad, the last date for Umrah is 30th Shawwal 1443.
The Ministry of Hajj and Umrah responded to an inquiry from one of the resident expats who asked if his mother can perform Umrah while she is with him on a visit visa.
The Ministry of Hajj and Umrah responded by stating, Yes, it is possible to perform Umrah and an effective visa is required to register in the Eatmarna application and to issue a permit to do Umrah.
Earlier this week, the Ministry clarified that holders of a visit visa are not permitted to perform the Hajj rituals and that only individuals who hold a visa specifically for Hajj or who reside in the Kingdom with a permit can perform the Hajj rituals.
The Ministry of Health also explained that non-vaccinated people could pray in the Two Holy Mosques and obtain umrah permits from Eatmarna, but they must not have been infected or come into contact with an infected person. Permits could be obtained via Eatmarna or Tawakkalna websites.
- Regarding children, the Ministry said that children can enter the Grand Mosque accompanied by a parent to pray, and for Umrah, the minimum age for obtaining a permit is five years with the condition that they are not infected or coming into contact with Corona-infected individuals.
SOURCE : SAUDI EXPATRIATES