The Indian Rupee Has Fallen To Record Lows Against The US Dollar And Saudi Riyal, Send Your Remittances Now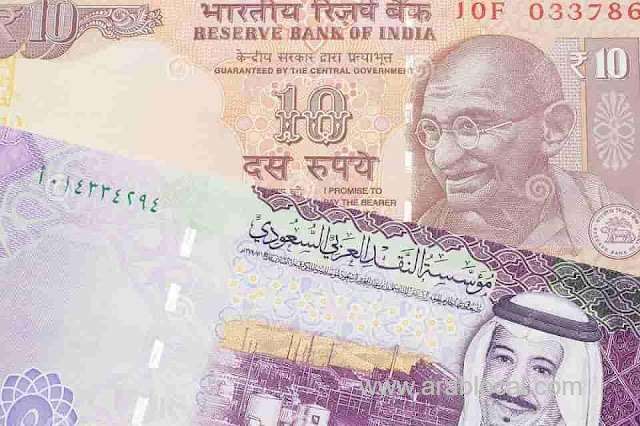 For the first time in history, Indian expatriates living in Saudi Arabia get 20.63 Saudi Riyals per dollar. On Monday (9th May), the Indian rupee fell from 20.52 to 20.63 to one riyal at closing levels in the interbank currency market.
The Indian currency is receiving negative signals from the stock markets. There has been some activity in the remittance center, especially from corporate clients and Indian expats, but most of them have already sent in the first week of the month.
Indian rupee has declined to an all-time low against the US dollar, falling to 77.41 per one US dollar on 9th May from 76.96 on Friday, amid fears of rising crude oil prices, interest rate hikes and inflation among investors, and the added impact of risk disgust in foreign investors on domestic stocks.
The Reserve Bank of India has not yet intervened in the market. Sensex has fallen by 677 points at the start of the week, further weakening the Indian stock market.
In view of geopolitical issues and rising oil prices, we expect the rupee to test a new low as it did on Friday. Lulu International Exchange's Deputy General Manager said the rate may reach 78 against the dollar in the coming days, according to Gulf News.
As markets were roiled by the prospect of aggressive tightening by global central banks this year, foreign funds pulled out 17.7 billion dollars from Indian equities, the highest ever.
SOURCE : SAUDI EXPATRIATES