The Best Ideas For A Virtual Travel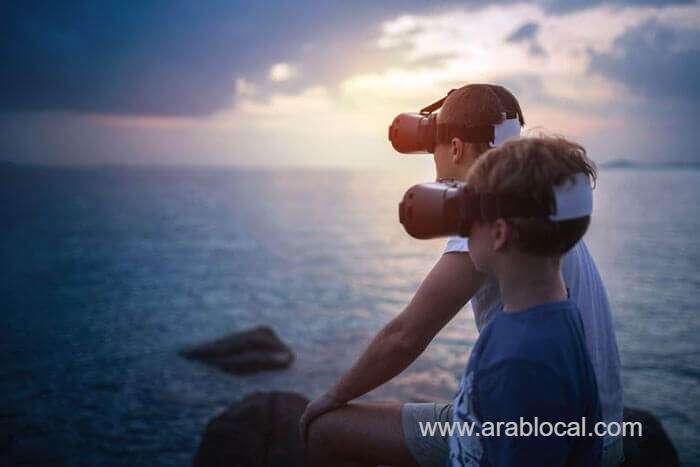 Last year the pandemic struck the world's economy below the belt quite vigorously. Consequently, in 2020 the tourism industry revenue was estimated to decrease by 34. 7 percent. Some of us spent our first quarantine days baking banana bread and making dalgona coffee, but as time progressed, we got bored, and our wanderlust slowly started to kick in. This year, COVID measures are not as strict as they were at the beginning of the pandemic since a significant percentage of the population has been vaccinated. As a result, more countries have decided to open their borders and welcome tourists back.
WHAT TO DO ON A VIRTUAL TRIP?
Since the pandemic has been setting some new rules like COVID passports, wearing masks at all times, and obligatory quarantine upon arriving at the destination, some of us are not considering traveling any time soon. Nevertheless, you can still experience a piece of that travel bliss since we're bringing you the list of some of the best ways to kill time and explore distant sites that you've always wanted to visit.
1.Take a virtual dive
Dive into the deep blue ocean without stepping your toe into the water. Virtual dives are an excellent way to explore the underwater world and encounter unique sea creatures and colorful aquatic plants. You can play with sea lions and dolphins, explore the Coral Reef, or you can inspect some of the most famous shipwrecks around the world. The National Marine Sanctuaries have some of the best spots for virtual diving. They have special plans for virtual reality enthusiasts where you can pair your computer or a phone with a VR headset or goggles to immerse yourself entirely into a relaxing surrounding of the underworld. Also, they offer free downloadable lessons for students who want to learn more about some of the most beautiful marine sanctuary sites and the importance of biodiversity and preservation.
2. Stream a travel program
Travel shows are amazing portals to any site around the globe. In a Netflix documentary Pedal the World, a young German traveler went for a bike ride across 22 countries to find the meaning of life. Furthermore, foodies and travelers alike will most certainly enjoy Parts Unknown, an iconic travel series where world-renowned chef Anthony Bourdain travels to distant parts of the world to dive into different cultures and delicious cuisines. He also narrates the show and gives a diary-like retrospection on various foods, customs, and traditions.
Another Netflix hit, Chasing Coral, features a group of scientists who wanted to document the disappearance of the coral reefs. This eye-opening documentary will show you the unexpected roots of one of the planet's most significant ecological disasters. Also, keep in mind that Netflix has a different catalog for each country, meaning that you may not be able to access some of its content, depending on your location. You can avoid geo-restriction by using a VPN for Netflix. A VPN will provide you with a new IP address and mask your actual location so that you could enjoy high-quality content without any blockers.
3. Take a virtual tour
If you've always wanted to step into the mysterious tomb of an ancient Egyptian ruler, but you want to avoid the possibility of a 'mummy's curse' bestowing you a few years of bad luck, there are other options. You have the opportunity to explore five astonishing Egyptian heritage sites and have a deeper look into one of the fascinating ancient cultures around the world. Furthermore, space could be at the top of the list for those who want to pick a truly exotic destination for their next vacation. NASA has a lengthy list of available tours - from the International Space Station and various NASA centers to voyages to distant planets of our galaxy. They also have a VR feature, so if you have a VR headset, you can get the piece of a true astronaut experience.
4. Join museum tours
Virtual museum tours are not a novelty, but they started gaining more popularity during the pandemic. If you're an avid art-lover, you will most certainly enjoy exploring the Mecca of the art world - the Louvre. They have a great selection of tours organized around various artists and themes. Also, they have the 'Louvre at Home' program developed to engage visitors in different activities ranging from those for kids to those for true art experts. The next stop on a virtual museum tour is a place that treasures the art of one of the most exciting geniuses of the 20th century - Vincent van Gogh. The virtual tour of the Van Gogh Museum in Amsterdam gives you a closer look at more than 200 pieces of art with detailed insight into the artist's life and work. One of the most influential museums globally, the Museum of Modern Art or MoMA has opened its door to the virtual public as well. Their website has a beautiful collection of almost 200 000 pieces of art that visitors can explore, in addition to their Google exhibits.
5. Explore the world via Google Street View
If you want to stroll through isolated villages in Peru and jump to see sharks in Australian Shark Bay, Google Street View got you covered. Pick any destination in a world that you want to see, and enjoy. We suggest checking out the Amazon rainforest in Brazil. On your virtual wandering adventure, you can follow the forest trails and even meet locals. It'll give you a true sense of the place since Google's team used boats and bicycles while taking pictures, and they even included the locals in the whole process. History buffs can enjoy seeing the Colosseum, while those who want to experience the view from the Truman Balcony can easily do so since Google Street View has entered the White House as well.
We may spend more time in our homes than usual, but we can at least rely on technology to give us a taste of fun. Even though it's not the same as the real deal, and it may not satisfy our thirst for traveling, virtual traveling can be great entertainment, and it can be a preview of experiences we can partake in after the pandemic.