Suspension Of The Personal Electronic Services Of Citizens Is Veritable Nightmare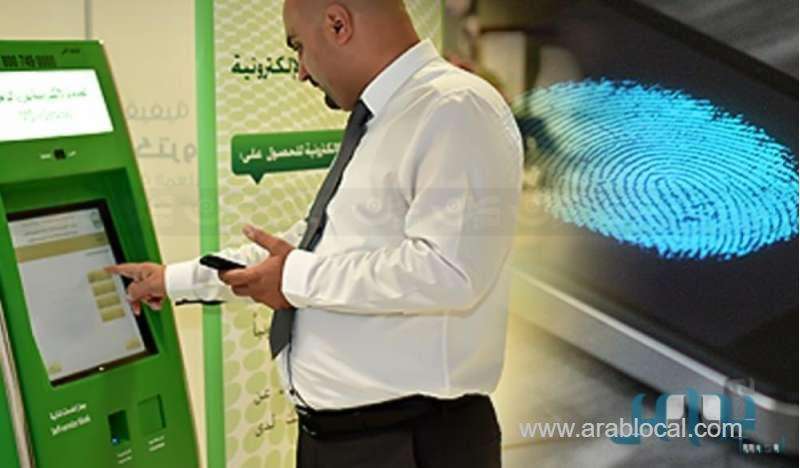 THERE is no nightmare more than worse than suspension or freezing of the personal electronic services of citizens. The damage inflicted by the suspension is great and it not only affects the person himself, but also his family and sometimes the business too. Some people suffered huge losses as a result of these suspensions. Many people called on authority to carefully study this problem and limit the effect on the person himself and not his family or the employees working in his business, reported Madina daily newspaper, which interviewed a number of people in this report who were badly affected by the suspension of the e-service.
A Saudi, who wished to be identified with his initials H. A., said that his personal electronic service was suspended for eight months because he had stood guarantee for another person, who had taken a loan, and that person failed to pay. He said, "I could not get my salary for a long time until the bank finally allowed me only 25 percent of my salary in cash. I tried to unfreeze my e-service to I could get a loan to pay the debt of my friend but with no luck. I am trapped in a very narrow space, as I cannot do anything, anywhere because my account is suspended. I cannot do anything for my family, especially my children."
Another Saudi citizen also said that his account was frozen because of a problem and he could not include his son in the family card at the Civil Affairs department. He said that regulations and mechanism of freezing personal electronic system need to change such that it affects the person only and not his family.
Saudi citizen, Bandar Al-Sharhan, said that Banks and finance firms that offer loans on easy payments and instalments are trapping people in need to take out loans that sink them under the weight of debts and interest that they cannot pay. He urged authorities to put an end to this exploitation. He said, "This is not a way to protect people's rights. Freezing the personal account of people does not protect anyone. The man cannot pay his debts because he cannot access his account and the creditors do not get their money because debtors could not get it out of their account. My personal electronic service was frozen because of a problem from these installment firms for three years. I could not do anything. I could not pay my debts and I could not support my family at home. I was totally trapped.
"I want to ask what did my family do to suffer because of a mistake I had made. My family does not deserve to be kicked out of the apartment because their father could not pay the rent because he could not access his bank account. They could easily get their installment money from my bank account through a court order to get their money and not affect my family."
Saudi lawyer, Rayyan Mufti, said that the punishment of freezing personal electronic service should be done gradually. At first, the man who is in debt should be given a brief period to pay. If the person failed to meet the deadline, then the punishment should be done gradually in a way that it does not affect the family. First he should be banned from getting any commercial certificate or renew it or issue or renew a passport. As a last resort only the authorities should suspend the financial accounts if the person failed or refuse to pay the debt amount.
The Ministry of Justice said that it would take some measures to ease the effect of freezing personal electronic service so it would not include essential rights like medication, education work or authenticating personal documents, such as identifications. The ministry said that the main reason behind suspending services is to force those who are refusing to pay their debts to do so, stressing at the same time that it should only include the person himself and not his family.
However, Saudi journalist Saleh Al-Ghamdi has a different opinion and sees this method is good and working. He said, "Suspending the personal electronic service is against those who are refusing to pay the bank their debts or being persuaded to pay. The court issues a decision against them to pay, but they defy the court orders and the repeated persuasions of the firm. Some people rent apartments, shops or take large loans and then refuse to pay and they are careless in discharging their debts. This is the perfect punishment in my opinion to force such people to pay back their debts.
"Yes freezing personal electronic service affects the family, but it is not as great as the spread of the corruption or refusal to pay the debt. In addition the family benefitted from the person when he had the money, and must share his problem too. Also this would force the debtor to pay off quickly to unfreeze his account and save his family from further problems. Now people are more careful and the number of cases that comes to the governorate because of lack of payment is declining. People volunteer and come forward to pay the debt in time and before deadline to avoid the freezing of personal electronic service.
SOURCE : SAUDIGAZETTE