STC Announces The Activation Of E-sim From April 13th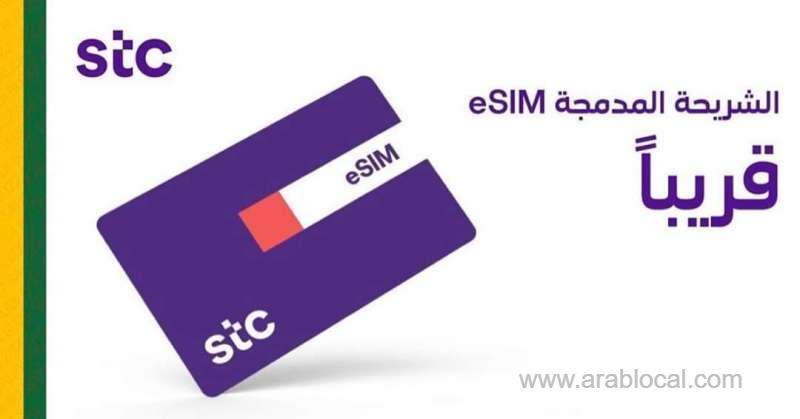 STC officially announces the activation of the eSIM chip feature starting April 13.
The embedded SIM or eSIM is a technology that enables you to activate postpaid and prepaid plans without the use of normal physical SIM.
Advantages of eSIM:
Use of one number for work and another one for personal calls.
Separate the voice calls' plans and the data.
Having two or more numbers on the same device.
Difference between the eSIM and the traditional SIM
eSIM is embedded within the device. You will have a voucher that contains QR Code that requires you to scan this code in order to download the eSIM on the mobile, while the traditional SIM is removable and replaceable at any time.
Where eSIM is available?
The store on mystc app.
All sales offices in KSA.
mystc portal
Cost of eSIM
Upgrading the traditional SIM to eSIM costs you 50 SAR for the postpaid number and 25 SAR for the prepaid number.
How to activate eSIM:
The client must scratch the QR Code.
The internet must be available on the device in order to activate eSIM (either via WiFi or via the internet of the ordinary SIM in the device).
Upon activating the eSIM on the device, it cannot be used on another device, and in case of changing the device, you need to do another eSIM replacement, as the eSIM will not work on another device after activating on the original one.
FAQs
What are the services available on eSIM?
Currently the eSIM is available for the (prepaid, postpaid and quicknet and multisims SIMs).
How many times the QR Code can be used?
The QR code can be used on one device only. After that, it cannot be activated on another device. If you want to change your phone, you need to do SIM replacement.
Why do I need to use QR Code?
The QR Code can be used when setting the device on the factory status.
Is it possible to apply for eSIM via mystc app?
You may apply for SIM replacement via mystc app, and when the delivery agent arrives, he will ask about the type of SIM (normal or eSIM).
Can I use the normal sim